This article is designed for: User Type: Admins Access: Web Browser
Time to get scheduling!
If you haven't been watching the videos so far, I would recommend watching the Rostering video as this is one of the more feature-rich areas of the RosterElf platform. Alternatively, follow the steps below to cover the basics of rostering.
TIP: The default pay cycle in RosterElf is weekly from Monday to Sunday and the 24-hour cycle is Midnight to Midnight.

If your pay cycle runs differently, please Change your Pay Cycle now before proceeding.
Steps
1. Select the Roster tab.
2. Then Select a Week.
3. Then Select a Site.
TIP: You can select All Sites if you want to roster across all your sites at once.

TIP: You can switch between the Daily and Weekly views of the roster as you go. I'm using the Daily view for the images below.
4. Hit the Plus (+) below the timeline to create a shift.

5. Set the Start/Finish times and the Position.
6a. If you're ready to assign an employee, click Select Employee, click on the employee and click Update Roster, or;
6b. If you haven't decided who to roster, click Leave Unfilled. Note: If you've already progressed forward to the Select an Employee popup, click Change Position on the bottom left and click again for Leave Unfilled.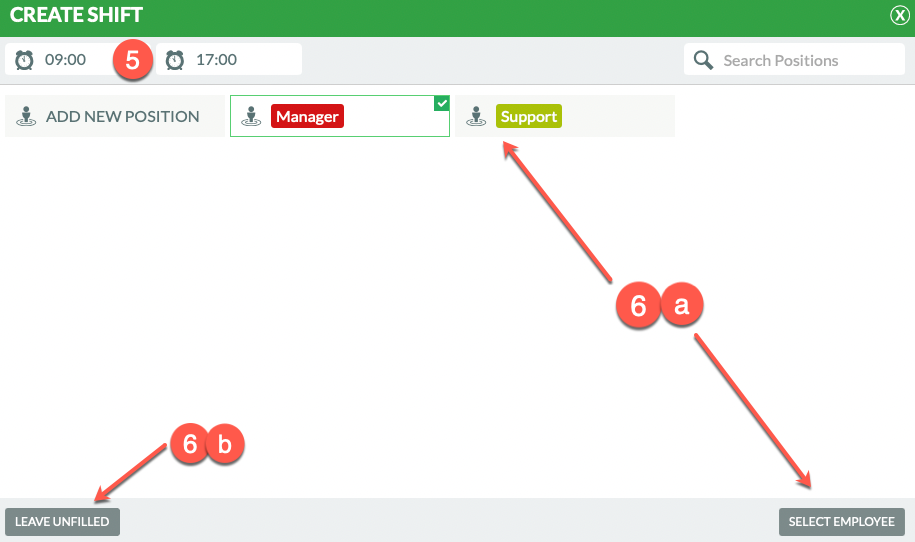 NOTE: All positions in the roster must have a staff member assigned before you can publish.
If you are working from the daily view, you can adjust the time of a position directly on the roster by clicking the left and right sides of the rostered position/employee.
7. Repeat the process above to fill your roster with all the required staff members.
8. You can now click Save and a popup will confirm you have saved but not published your roster. Alternatively, if you're ready to publish your roster, click Publish to save and publish.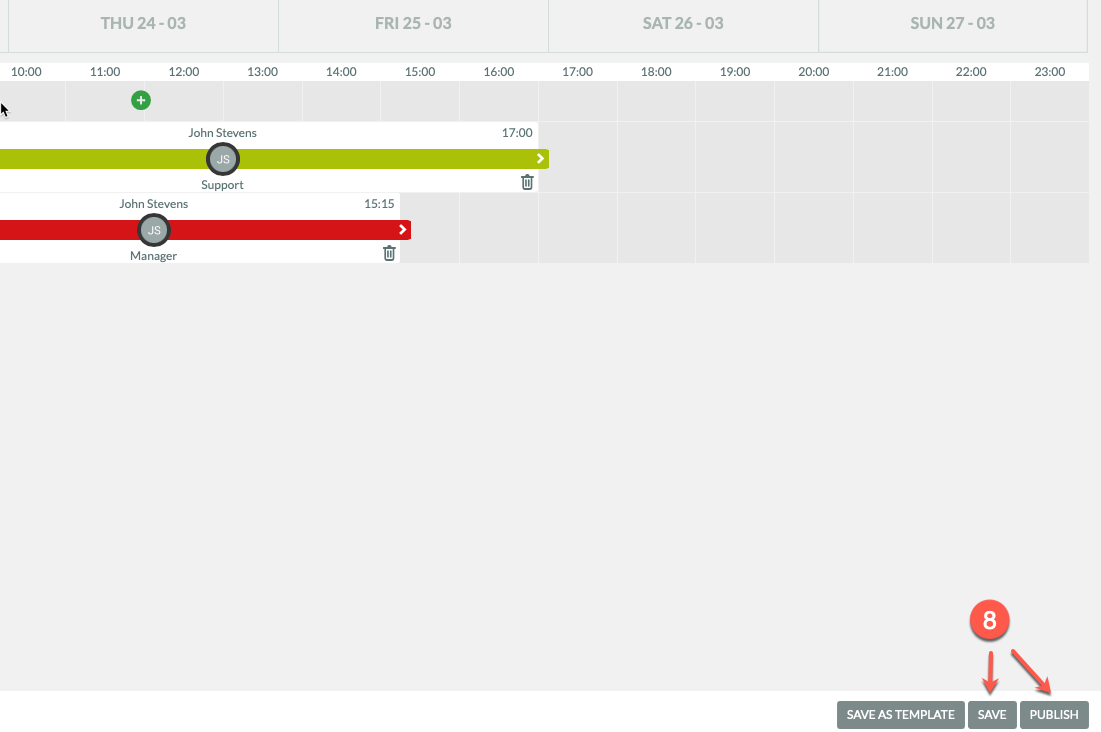 9. Select How and Who you want to notify, add any Comments regarding the week's roster and click Publish Roster.

Advanced Features
If you'd like to learn more about some of the advanced features of the Roster screen. I'd recommend completing this Getting Started with RosterElf tutorial. Then head to the main help articles to learn more.
Some of the features include: