This article is designed for: User Type: All Users - Employees, Admins and Managers Device: Smartphone
Congratulations on coming on board with RosterElf. You can use the RosterElf staff roster app on iOS or Android to check your shifts, manage your availability, clock in/out of shifts, swap shifts, nominate yourself for open shifts and see who is working.
Follow the easy steps below to get your account set up.
1. You will receive an email from RosterElf with links to download the app, and you will be provided with a temporary password. Alternatively, you can download the apps directly here:
Follow the setup steps for your relevant device.
2. Open the installed RosterElf app and enter your email address and the temporary password sent to you, then click Login.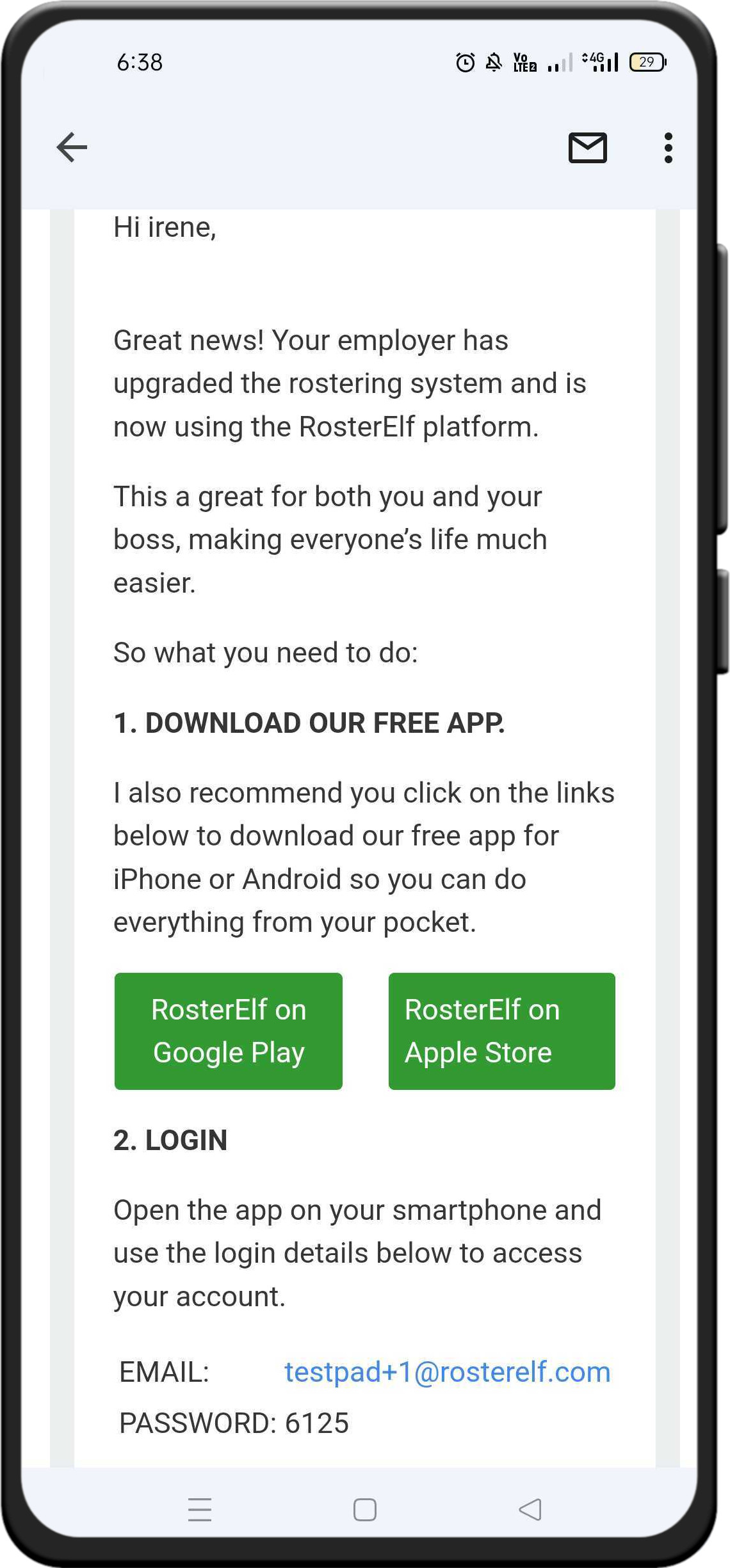 3. Confirm your details and ensure your profile is correct.
4. Once you tap Next, you will be prompted to upload a profile picture.
You can continue without uploading a photo by tapping Cancel. However, you will be easier to roster if you're easier to recognise.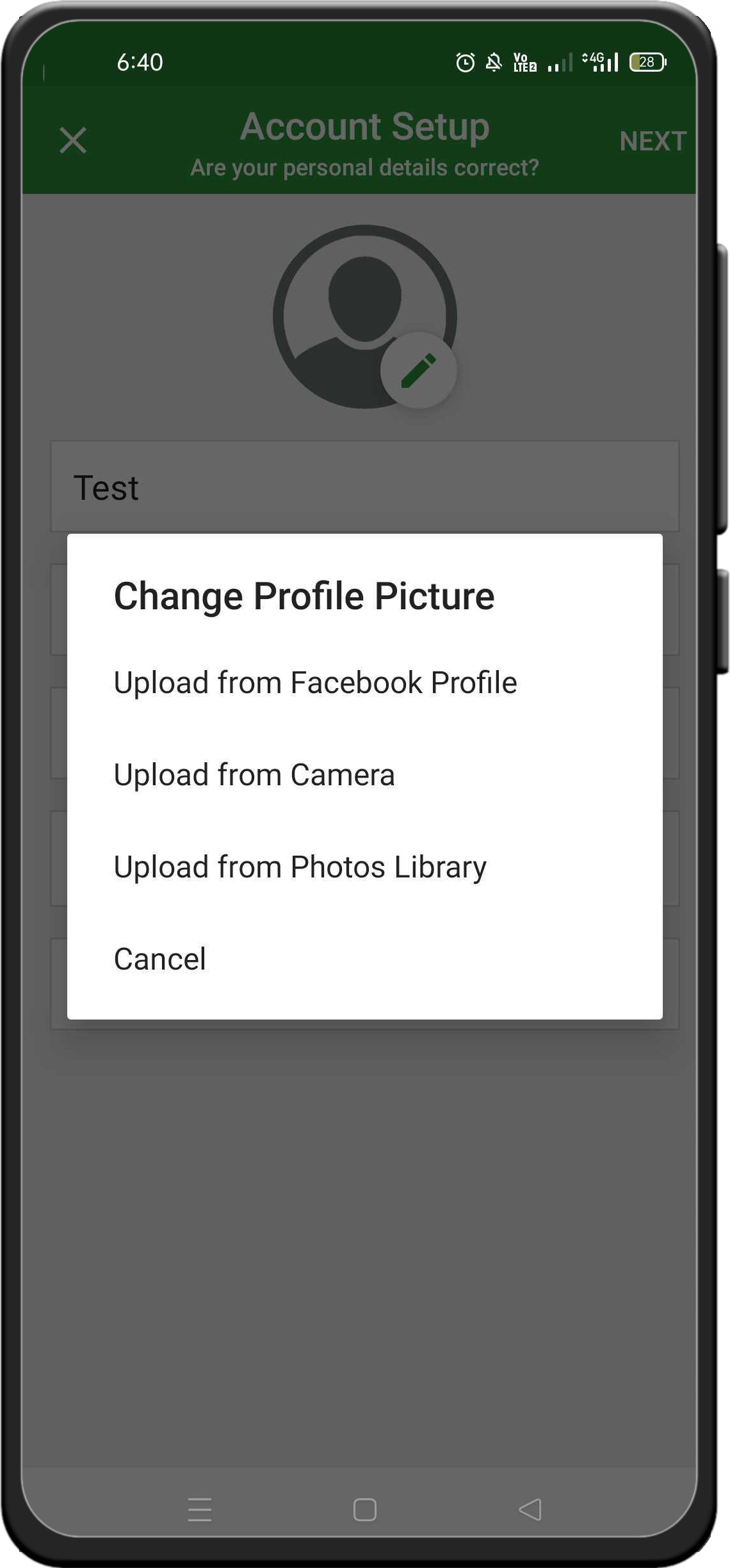 5. You will be prompted to set your Standard Availability for the week.
Use the arrows on each side of the green bar to advise when you are available.
Note: if possible, leave the bar at full 24-hour availability as you will show up more favourably when rosters are done.
6. Clicking on the Future shifts tab will let you see the days you have been given shifts. These are represented as a green dot on any date you have a shift.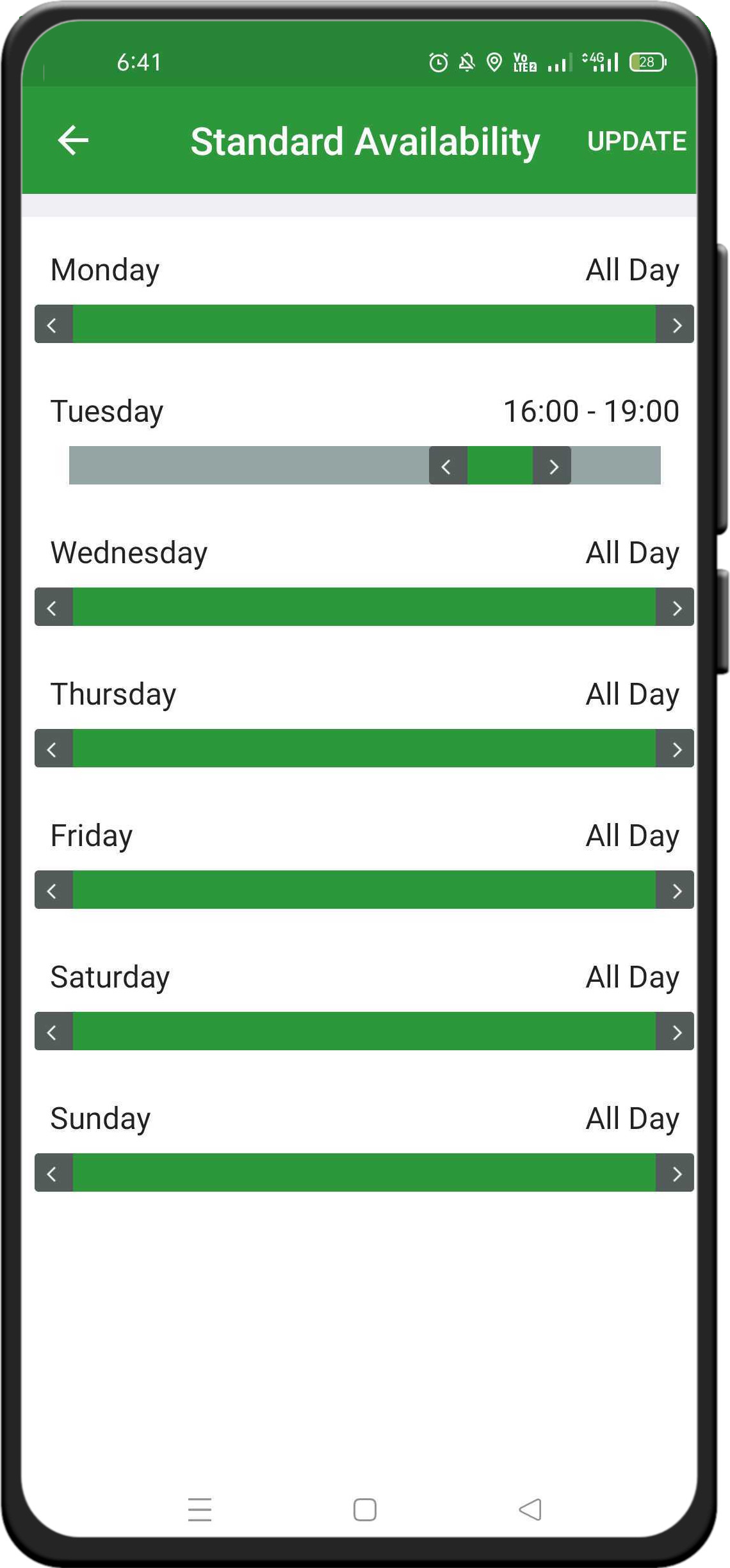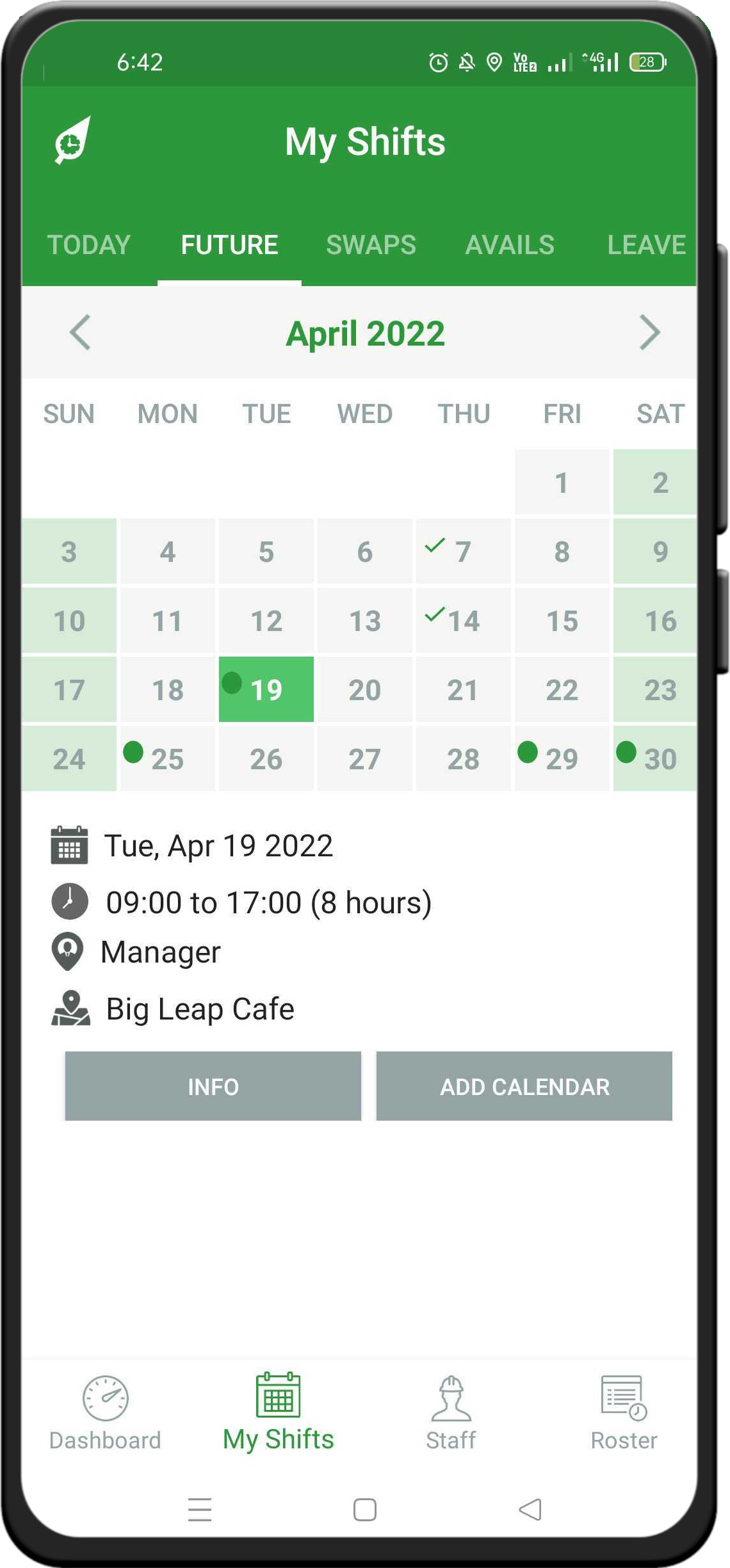 7. If you click on the Today tab and have a shift scheduled for that day, you will be prompted to clock in for your shift. To clock in, you must be within the GPS tolerance zone set by your employer.
8. Once you click the clock-in button, it will confirm the clock-in was successful. You're now ready to start work. Don't forget to clock out at the end of your shift.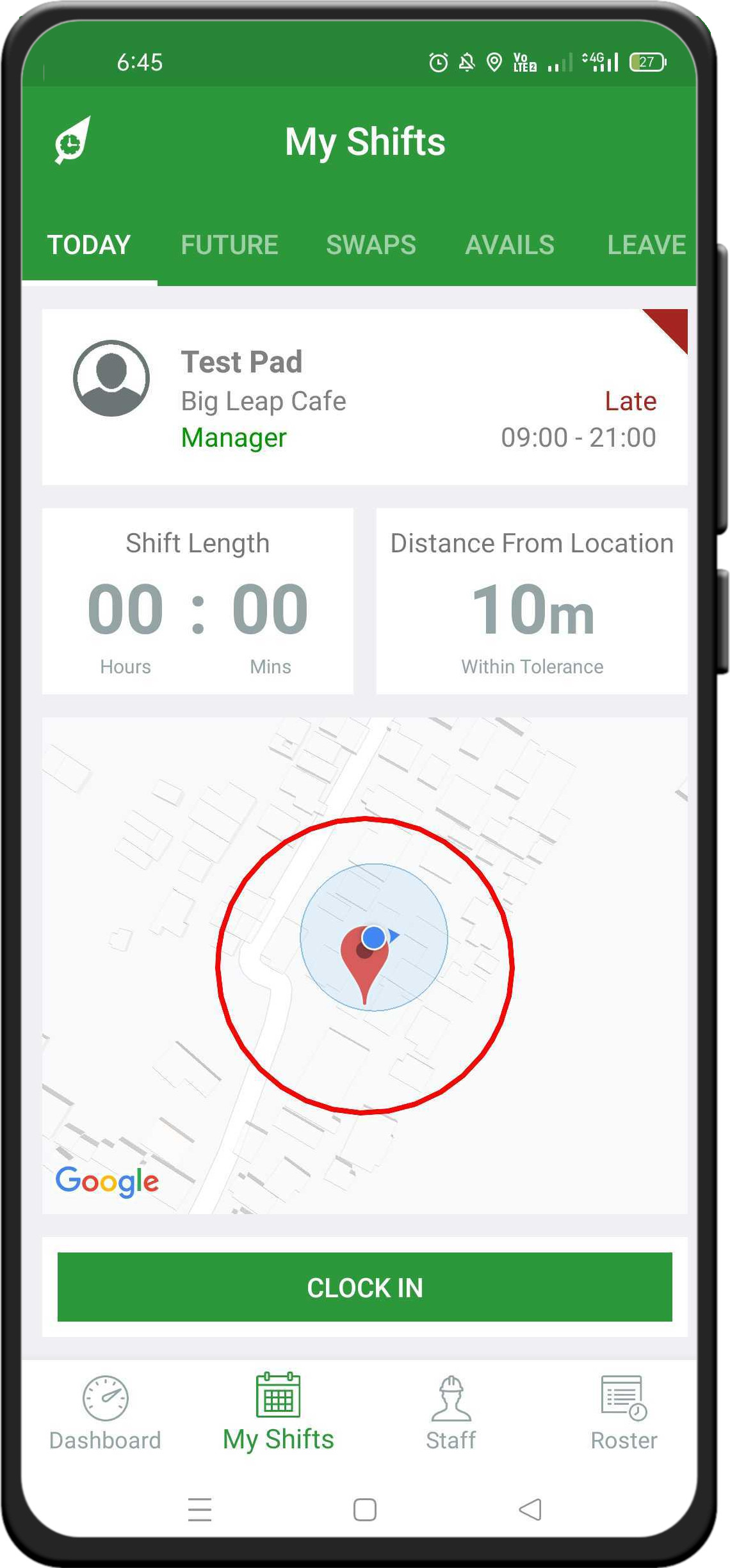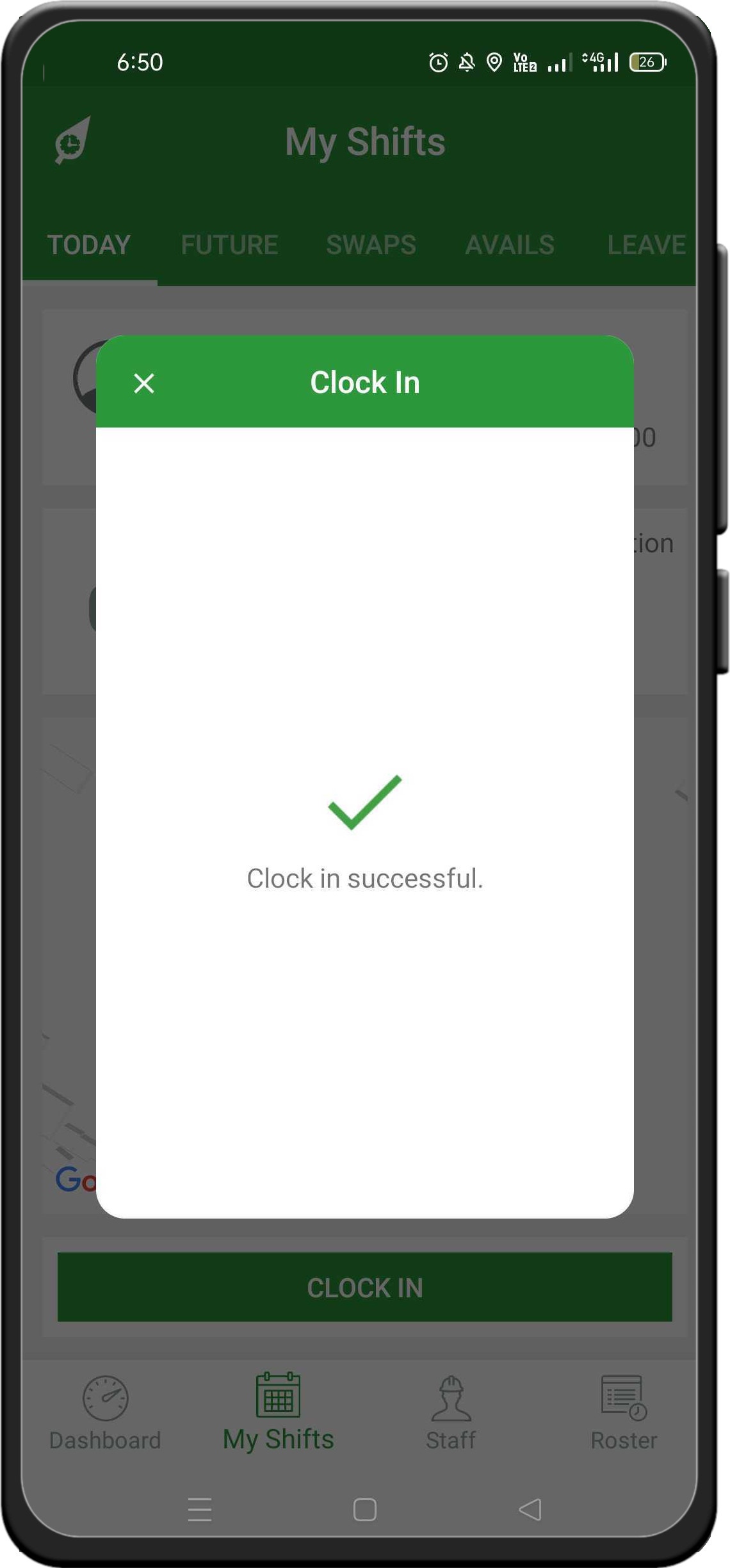 9. If you are clocking in or out early/late, you may be prompted to leave a comment as to why you are doing so. Enter a comment and click Submit.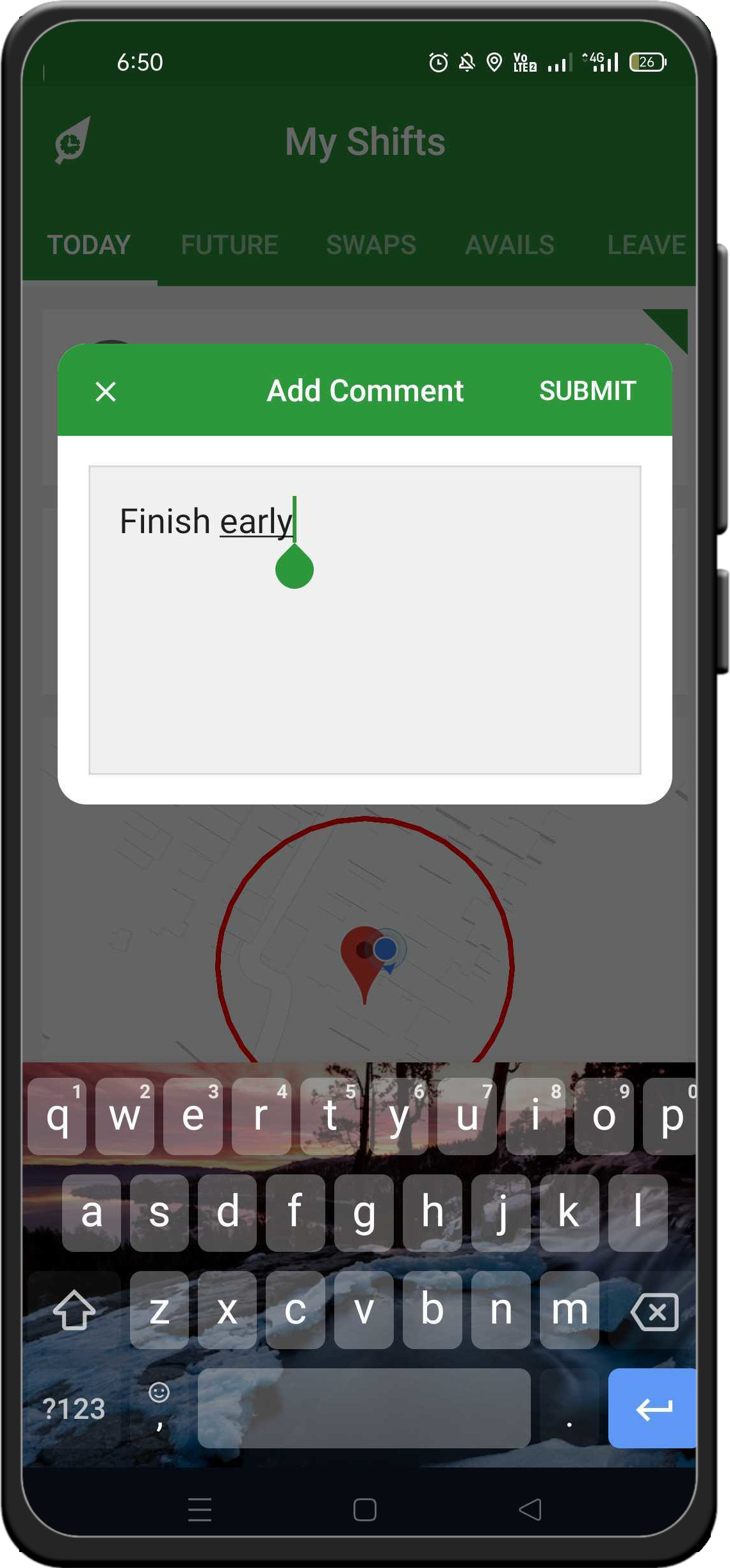 10. To clock out for your break, head back to the shift on your smartphone and tap on Start Break.
11. To clock back in after your break, tap End Break on the shift.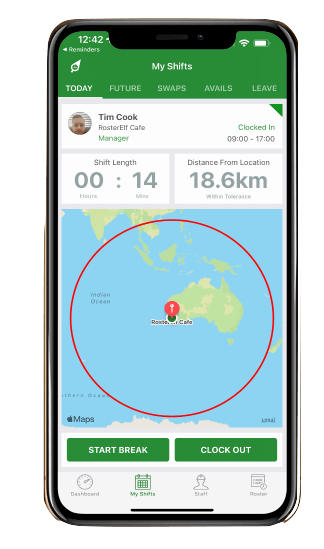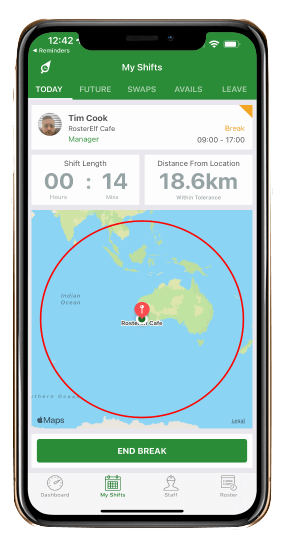 12. If you ever forget to clock in or out of a shift or break, we recommend returning to the shift to see if you can clock in/out. Depending on how late you are, the app will ask you for a reason why you are clocking in/out late, which allows you to leave a reason. Your management team may have a process where you are required to let the shift manager know, so it would be best to speak with your team and let them know if you could clock in/out late or not.
13. You can learn how to add additional Availability Blocks for specific weeks here. An example that could be helpful is a student who works casually has a study break and wants to increase their available hours for a set week.
Congratulations, you've now set up your RosterElf Employee account. You can search for answers in our Employee Support Library for additional support.