This article is designed for: User Type: Admins or Managers Device: Web Browser (Computer)
Adding Positions
Positions are names you give to the different roles in your business that vary based on skill, qualification and responsibility. For instance, a restaurant's list of positions may include:
Manager
Assistant manager
Head chef
Assistant chef
Waiter
Bartender
Cleaner
You can add each position in your business into your account and assign skilled and qualified employees to work in those positions.
1. To add a new position, click on the positions tab.
2. Click the Plus (+) button next to the positions heading.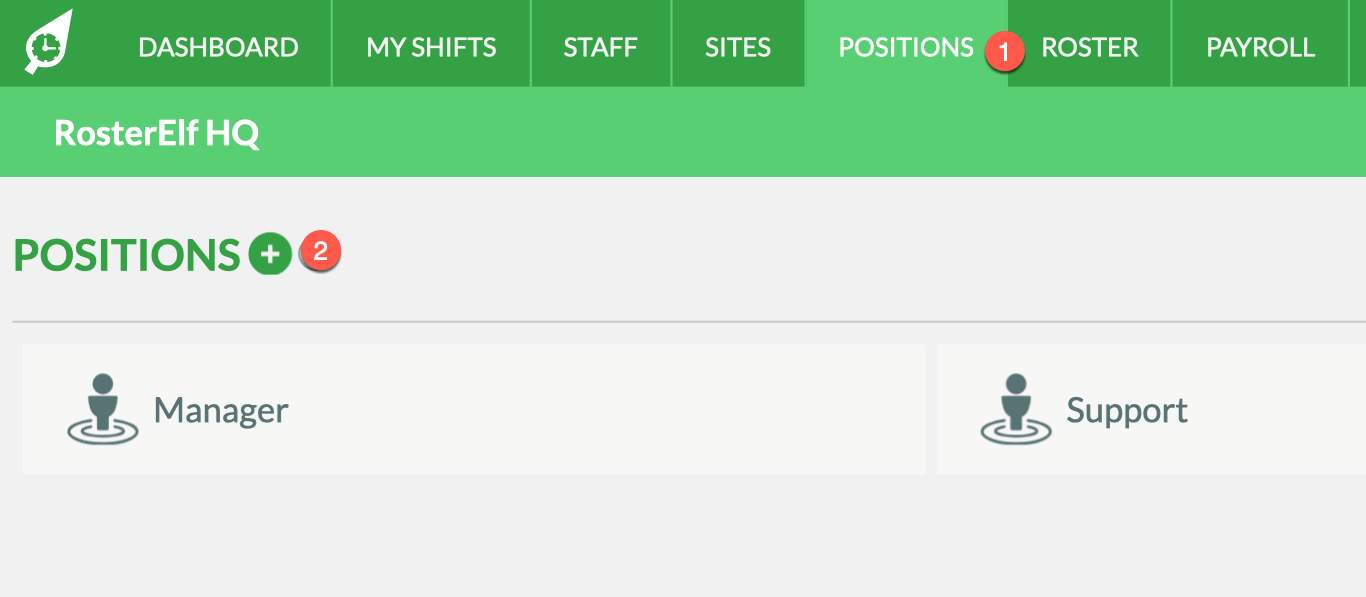 3. Enter the position name and, if you wish, a brief description of that position.
4. If you want to colour code your position, click the drop-down on the right-hand side of the window and select the available colours. The colours help to visualise the correct staff coverage on your roster as each position can have a colour.
5. Click the Staff Working in this Position (+) to assign staff who are qualified to work in this position.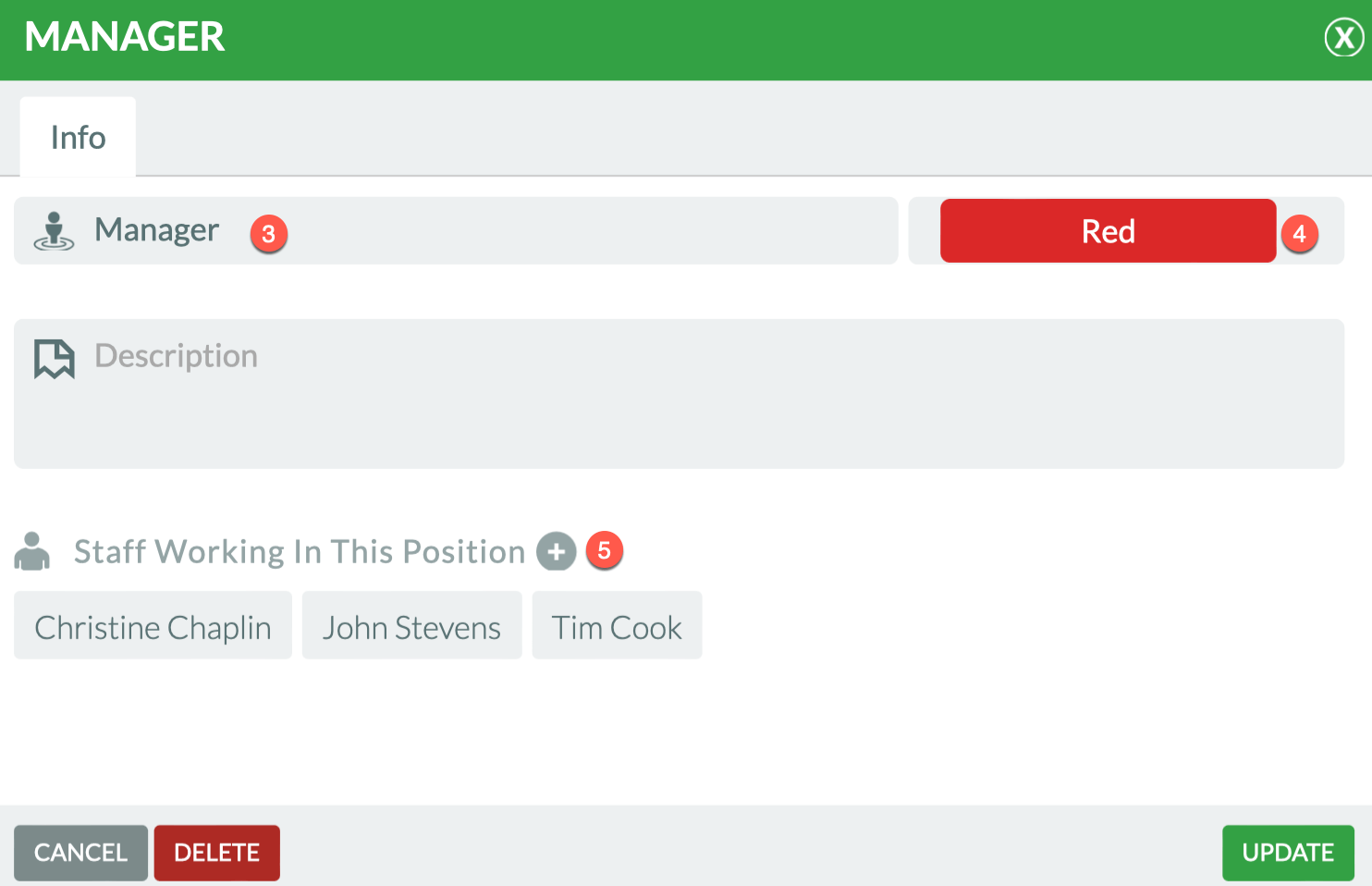 6. The staff you enter here are the staff that will show up as an option when rostering for this position.
7.
 Click Update to save the staff to the position.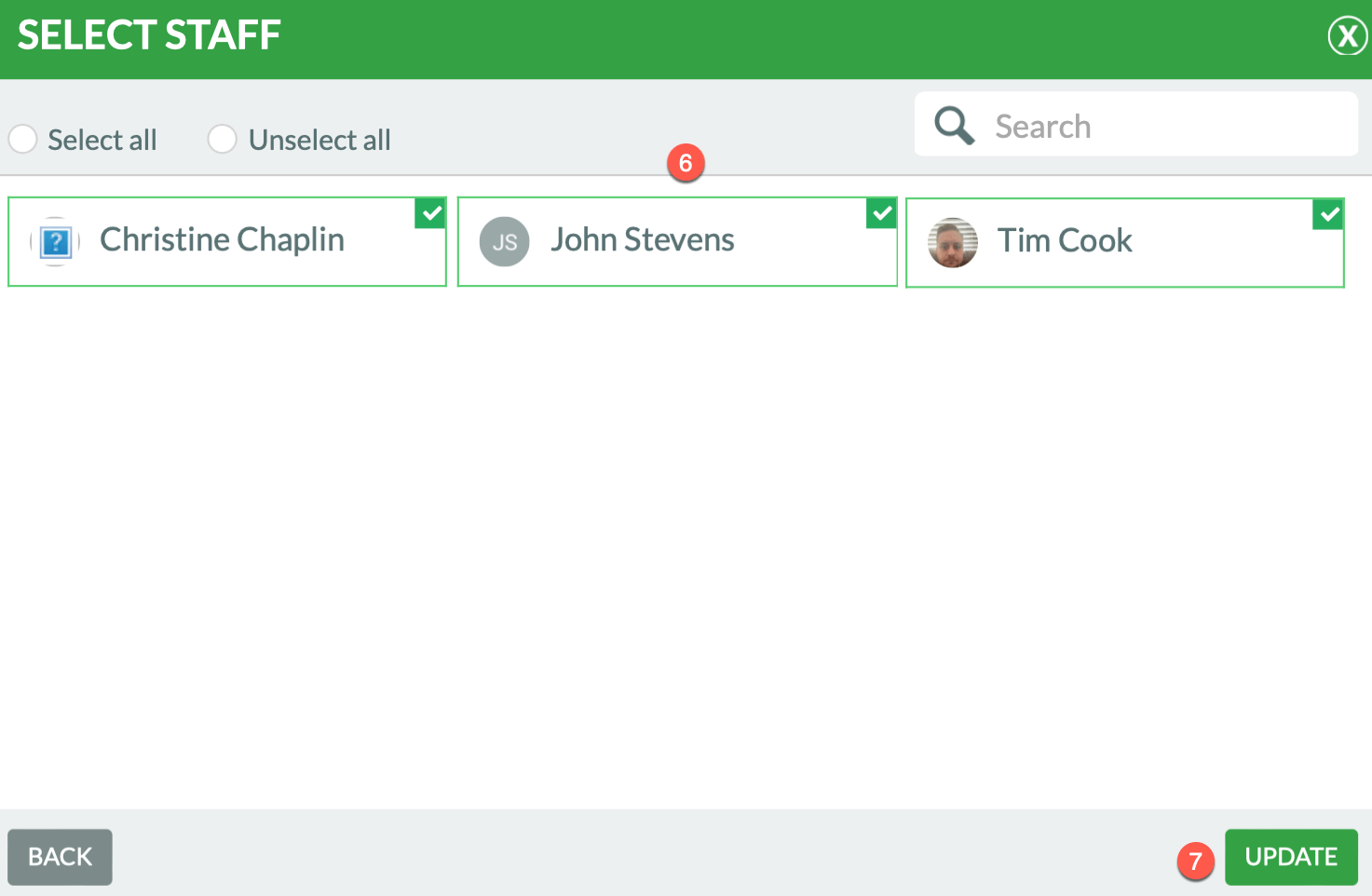 8. Then click Update again to save the new position.