This article is designed for: User Type: Admins Device: Web Browser (Computer)
To download invoices, follow these steps in the RosterElf platform:
1. Click on your name in the top right corner of the screen.
2. From the dropdown, select Account.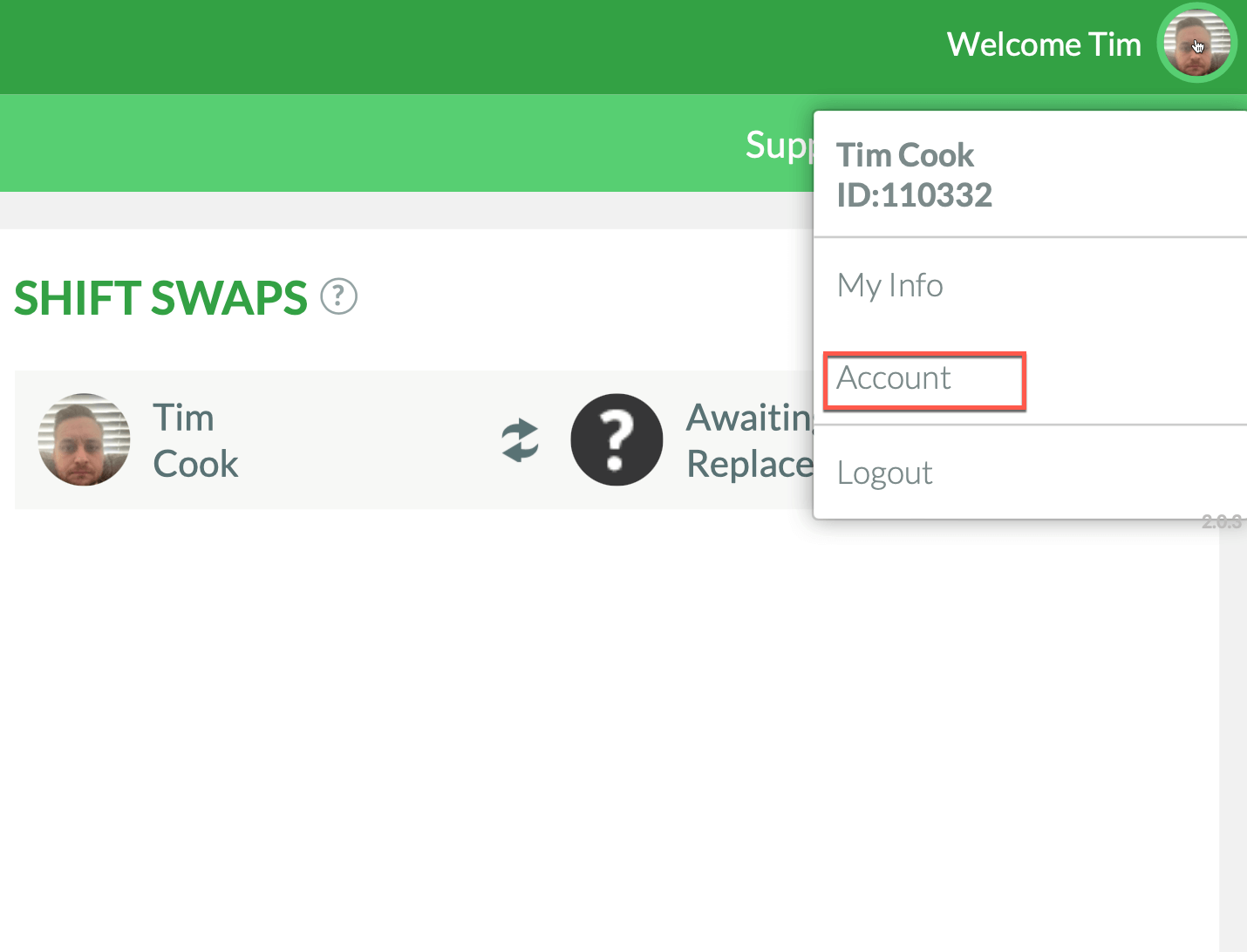 3. Select the Invoices tab.
4. You can click the View Invoice button to download it straight to your computer.