This article is designed for: User Type: Admins or Managers Device: Web Browser
This article covers how you can use RosterElf's budgeting system to plan your roster by hours, labour cost or even labour percentage.
Setup Instructions
First, ensure your pay templates have pay rates on the Settings > Payroll page.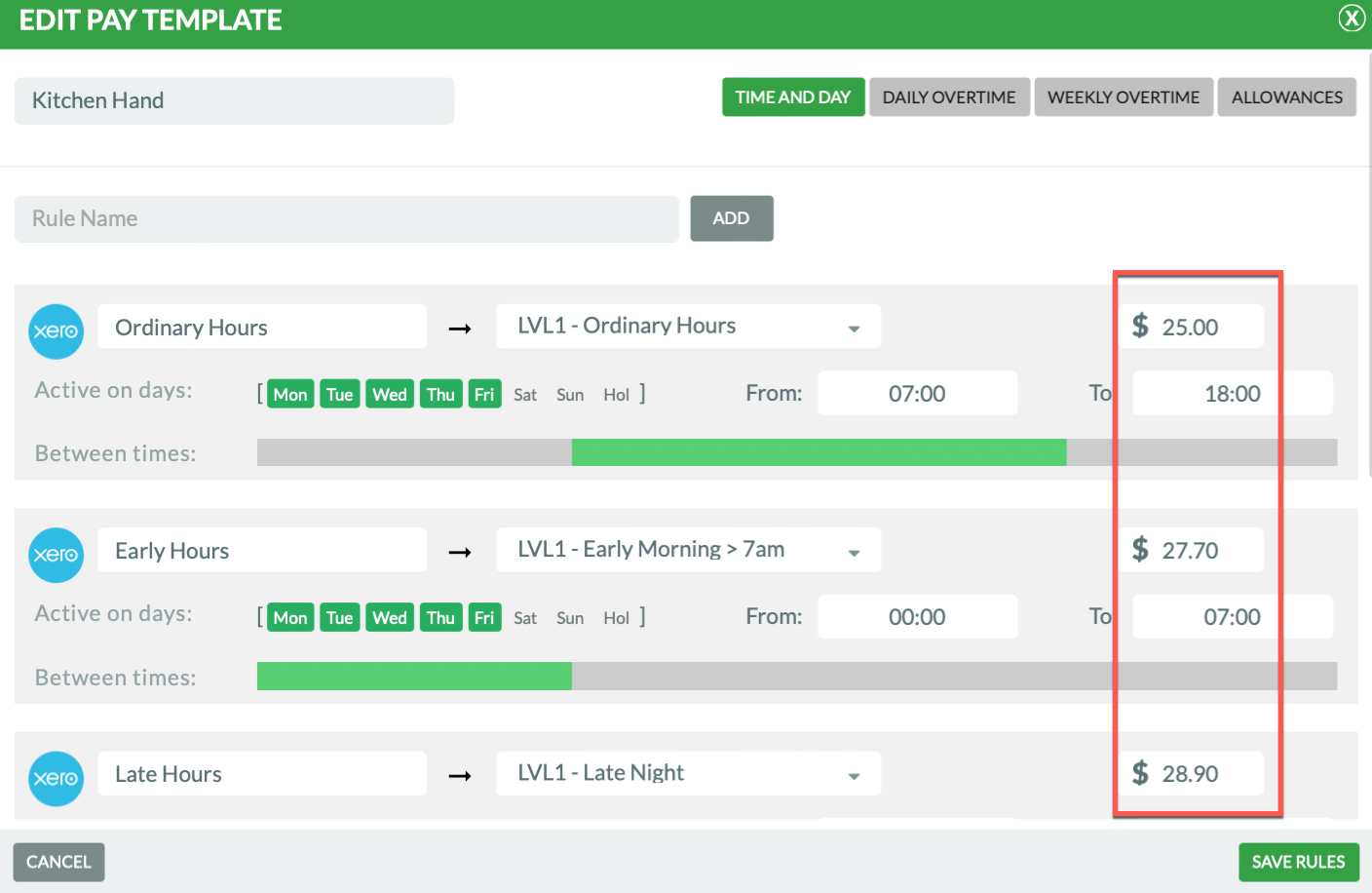 Ensure Staff Members are assigned Pay Templates on the Staff tab by selecting the staff member and clicking the Payroll tab.
Note: Confirm the applied rates for each staff member is correct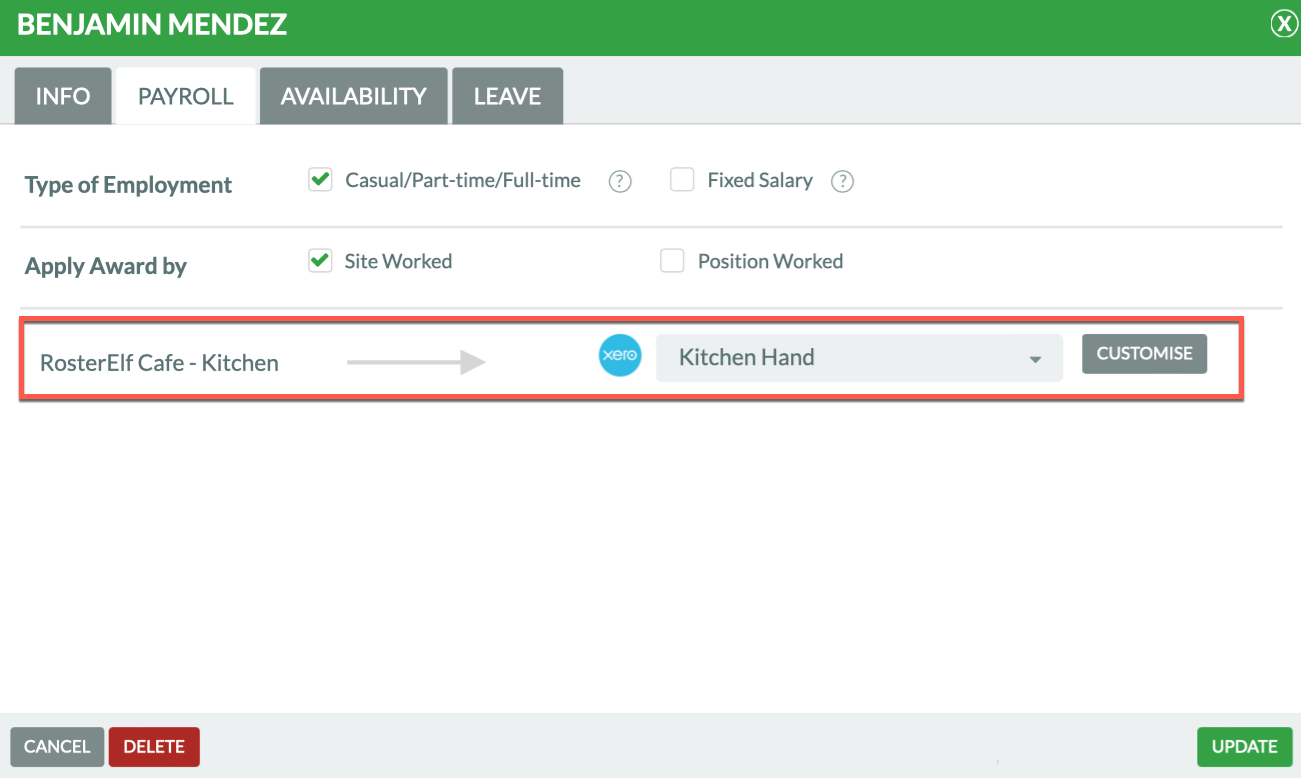 Budgeting
1. Select the Roster tab from the top of your screen.
2. Select a Week and Select a Site.
3. Add your daily sales targets to the roster screen on either the Daily or Weekly view.
4. RosterElf will calculate the daily cost and a Weekly Summary.
5. In the Financial Summary of the week. Information includes total hours, estimated cost, average pay rate, and labour percentage to sales.

See the actual cost of each shift
Once you have added rates and pay templates for your employees, RosterElf becomes powerful from a budgeting perspective. Simply putting your cursor over any shift will provide accurate cost information.