This article is designed for: User Type: Admins or Managers Device: Web Browser
Alt: Managing Shift Swap & Open Shifts from a Smartphone
This feature requires enabling from the Roster Settings on a computer before shift swaps and open shifts can occur. To learn about what Shift Swaps & Open Shifts are and how they work, click here.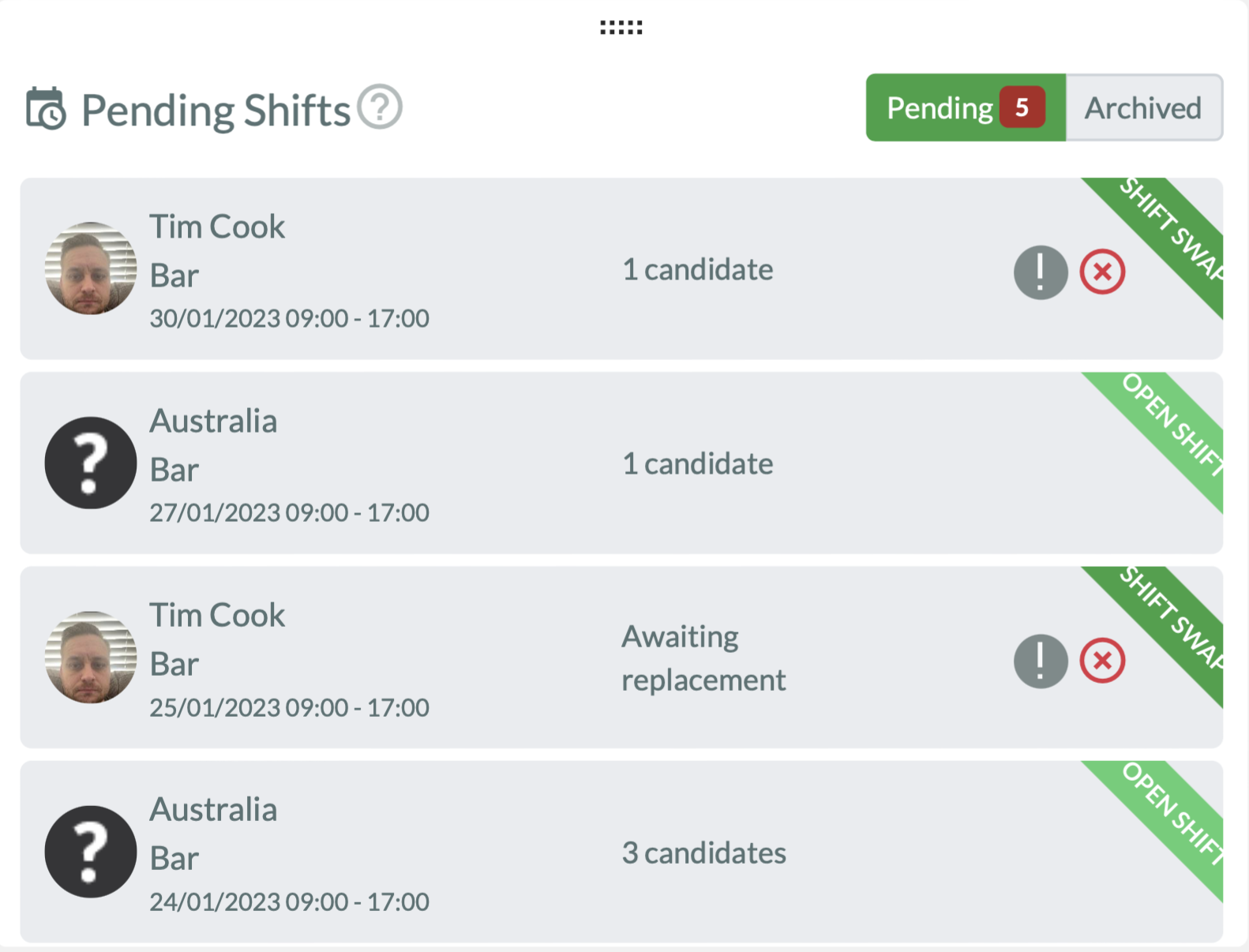 As you can see in the image above, there are various shift swaps or open shifts at different stages. 
Some candidates have nominated themselves to cover shifts, while other shifts are awaiting replacement.
Steps
1. From the dashboard, click on a shift swap or open shift you want to review. A popup window will either show Available Candidates (if staff have nominated themselves for the shift) or Potential Matches (if no one has nominated themselves yet). You can learn more about - Available Candidates and Potential Matches.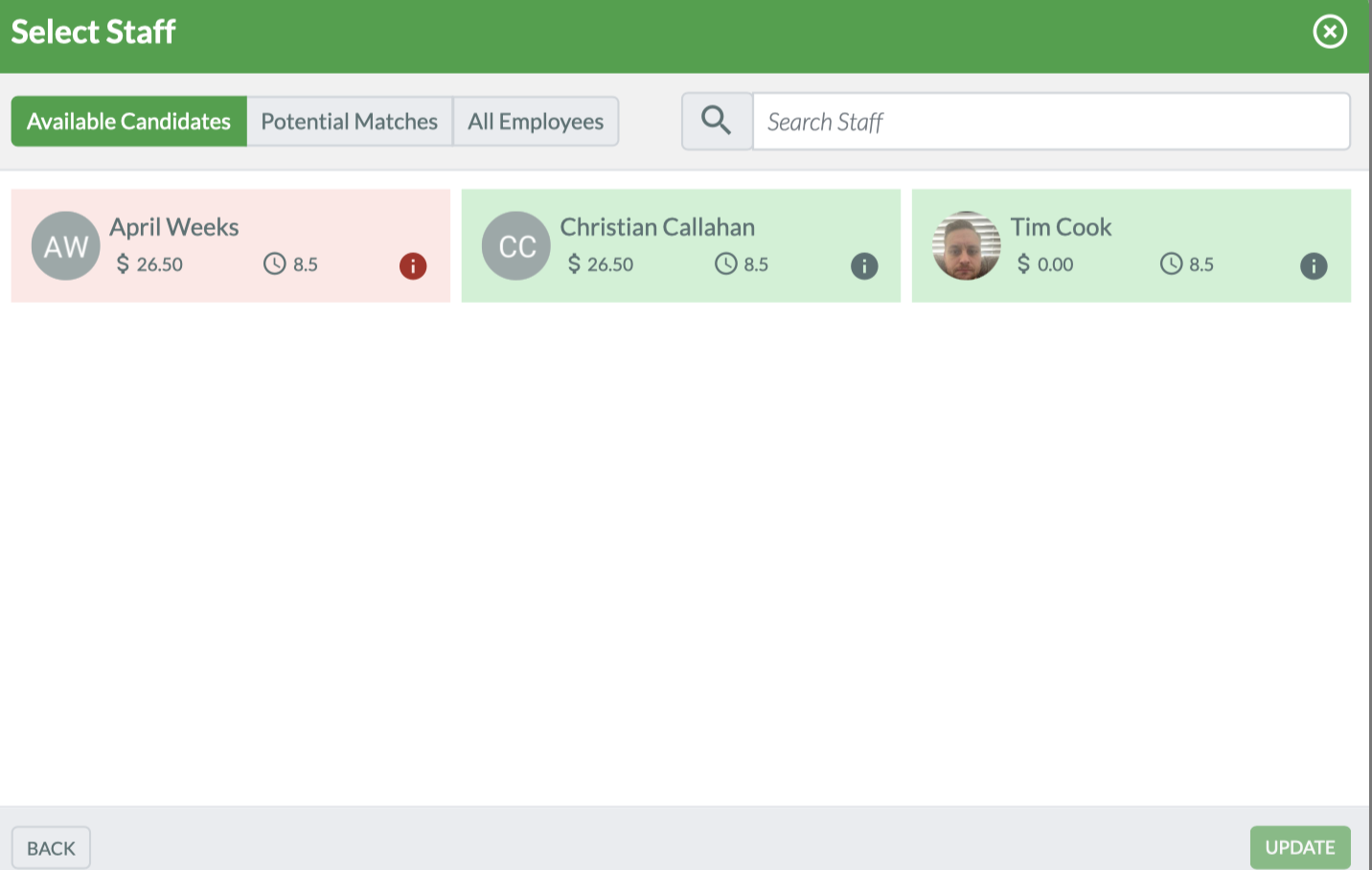 2. Select the employee you wish to allocate and click Select and Notify. All staff members nominated get notified of the outcome. With shift swaps, the staff member that requested the shift swap will also be notified. If you choose not to approve a shift swap, you can decline them by closing the pop-up window and clicking the red X on the shift swap from the dashboard.
Once you have actioned the shift swaps and open shifts in the pending tab of the pending shifts block, RosterElf will move them to the archived tab.