This article is designed for: User Type: Admins or Managers Device: Web Browser
Creating a Roster Template
1. After creating a roster, click the Save as Template button in the lower right-hand corner of the rostering screen.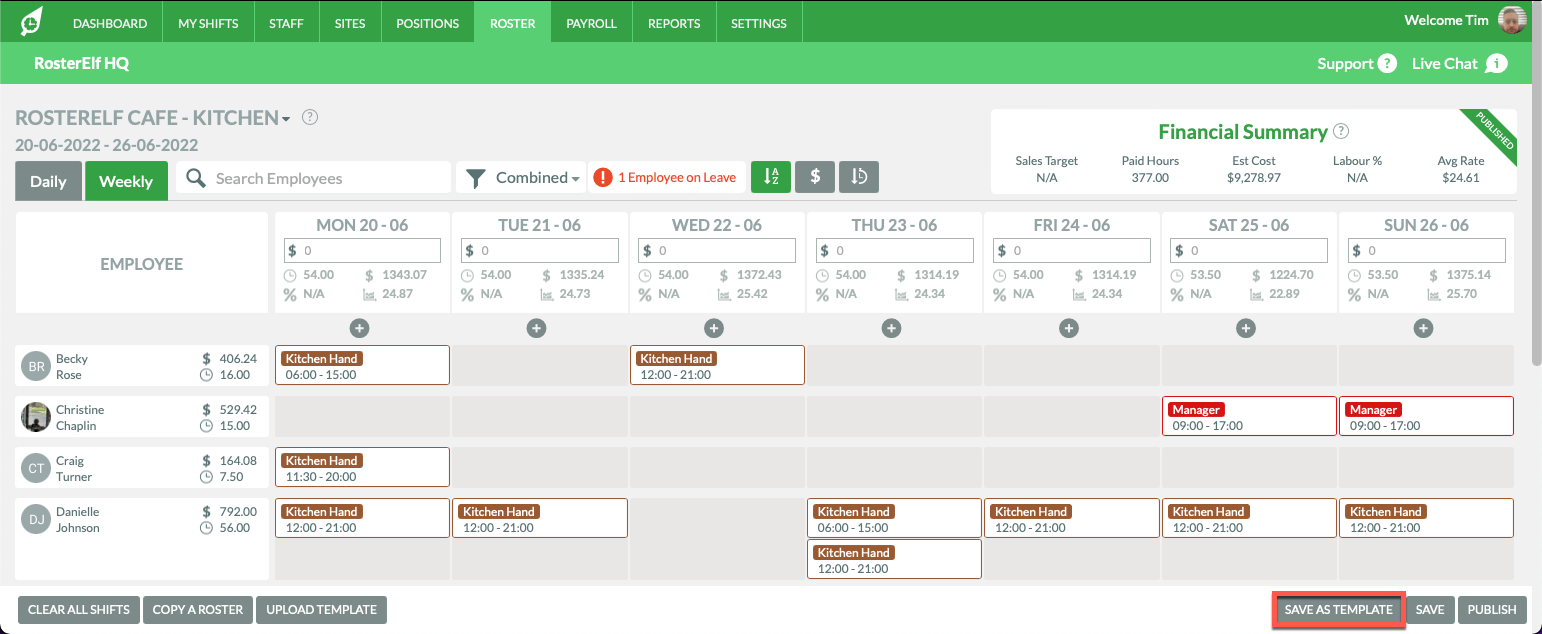 2. Give the template a name that accurately reflects what this template will be used for and click Save.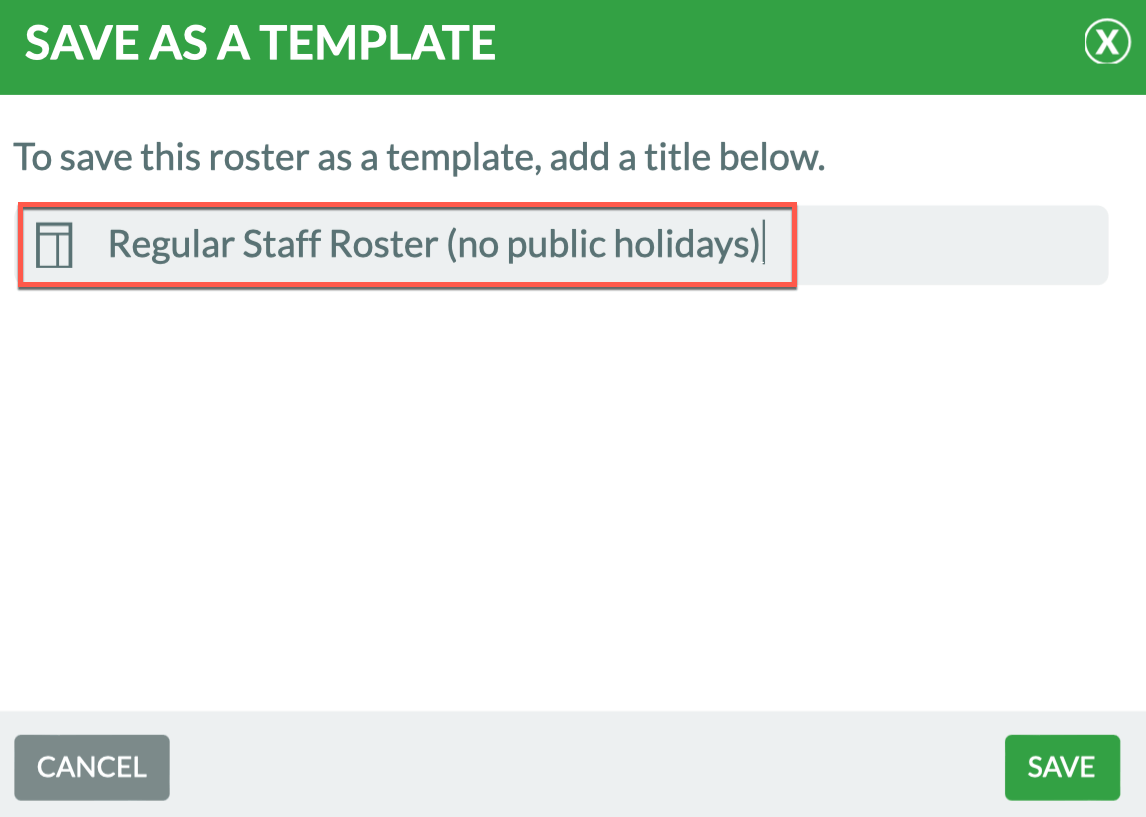 Reusing a Roster Template
1. Head to the Roster tab. Then Select a Week and Select a Site on which you want to use the template.
2. On the bottom of the roster screen, you can click Upload Template.

3. Select the template from the popup window.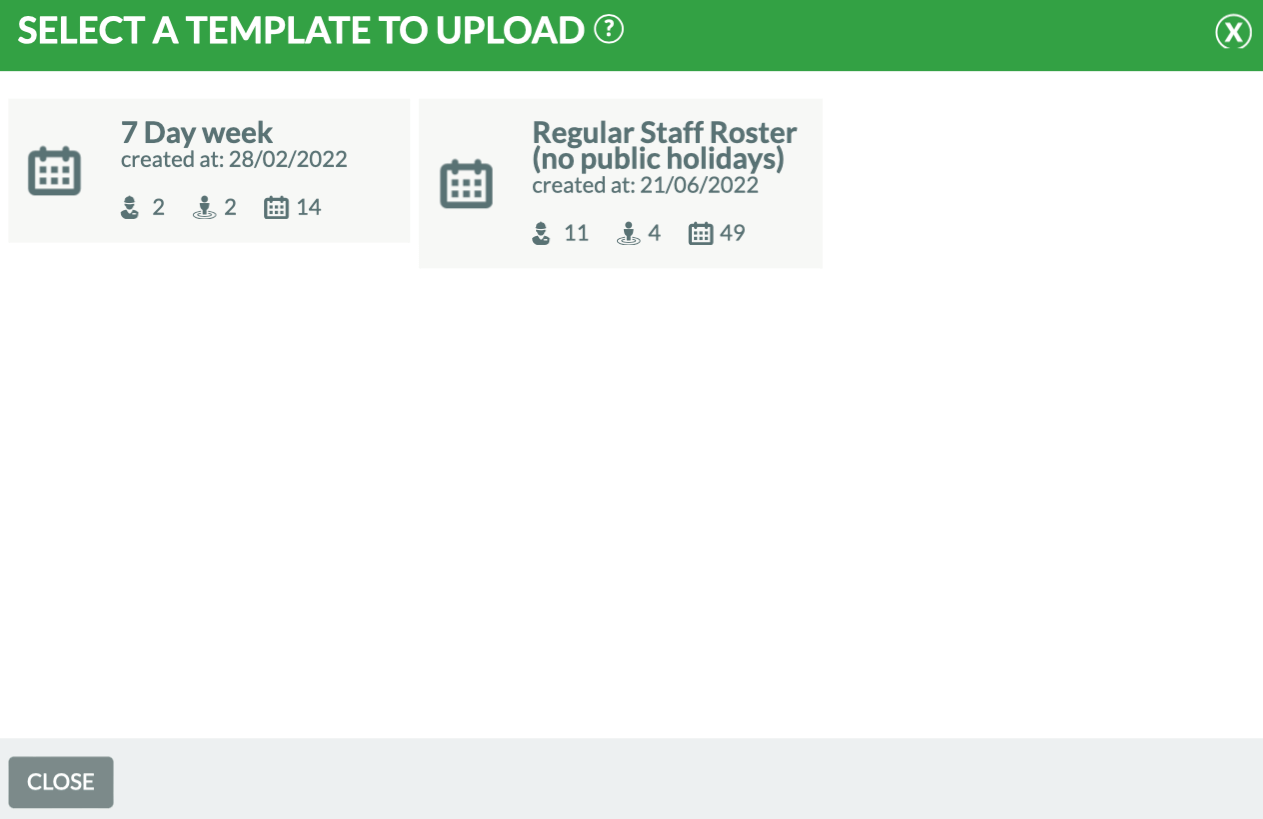 4. You can make changes to the roster and either Save or Publish as required.