This article is designed for: User Type: All Users - Employees, Admins and Managers Device: Smartphone
This article covers how to switch between multiple RosterElf accounts if you have more than one account connected to the same email address.
You must log out and back in to switch accounts for the Web App.
1. Tap the RosterElf logo on the top left of your screen.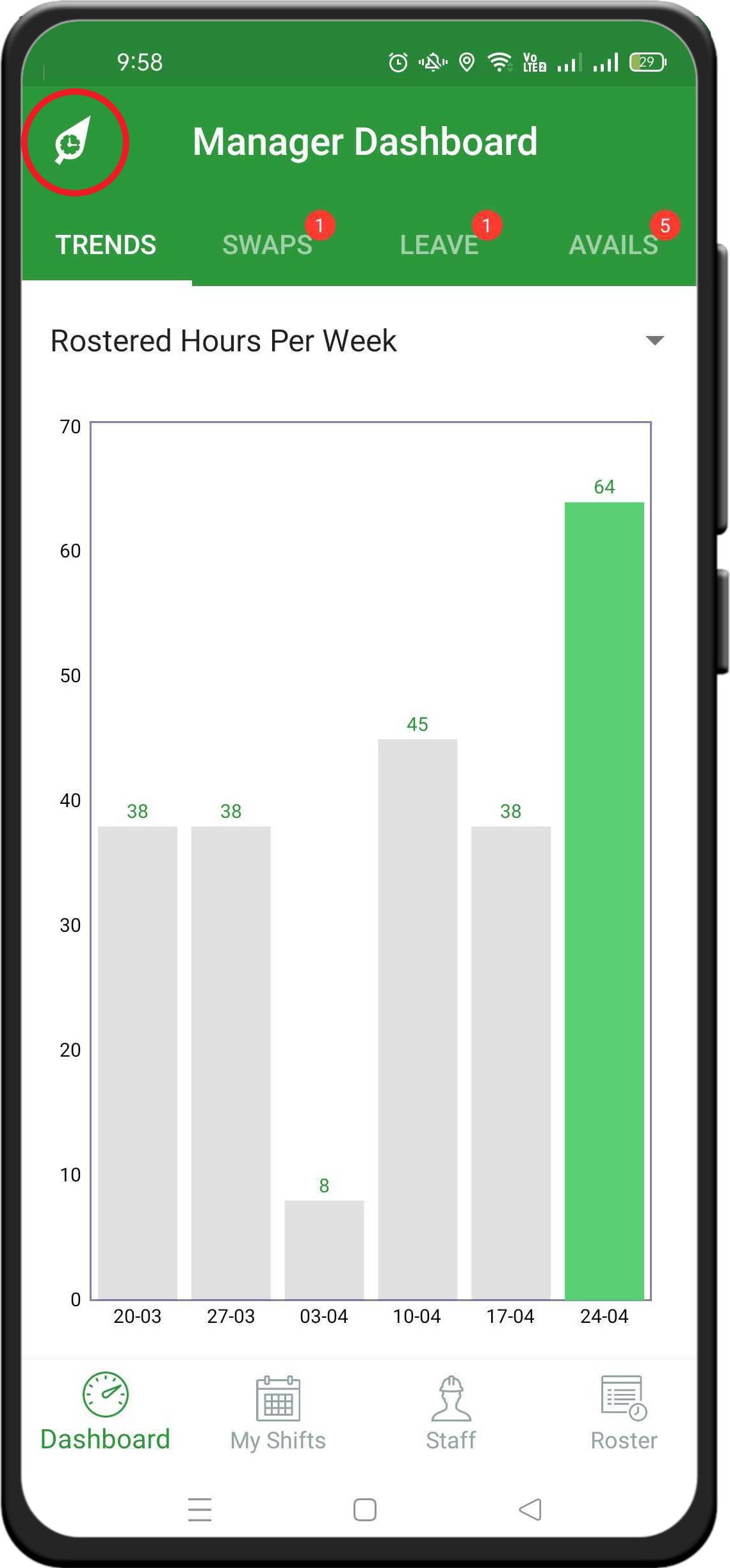 2.Select Switch Accounts.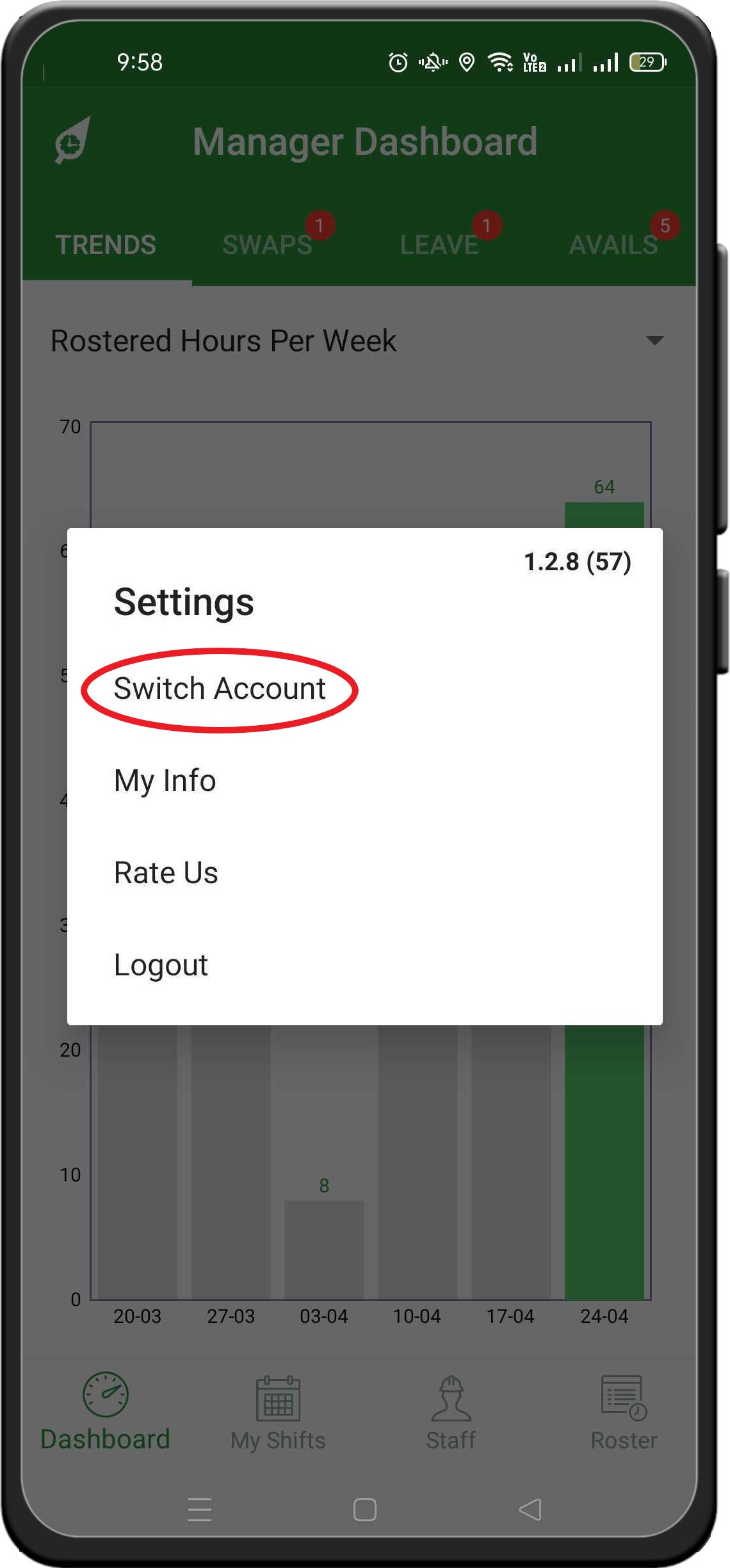 3. Select the account you would like to login into.