This article is designed for: User Type: All Users - Employees, Admins and Managers Device: Smartphone
1. Tap My Shifts.
2. Then tap Leave.
3. Select the Filter icon on the top right of your screen (next to the + sign) and select Archived.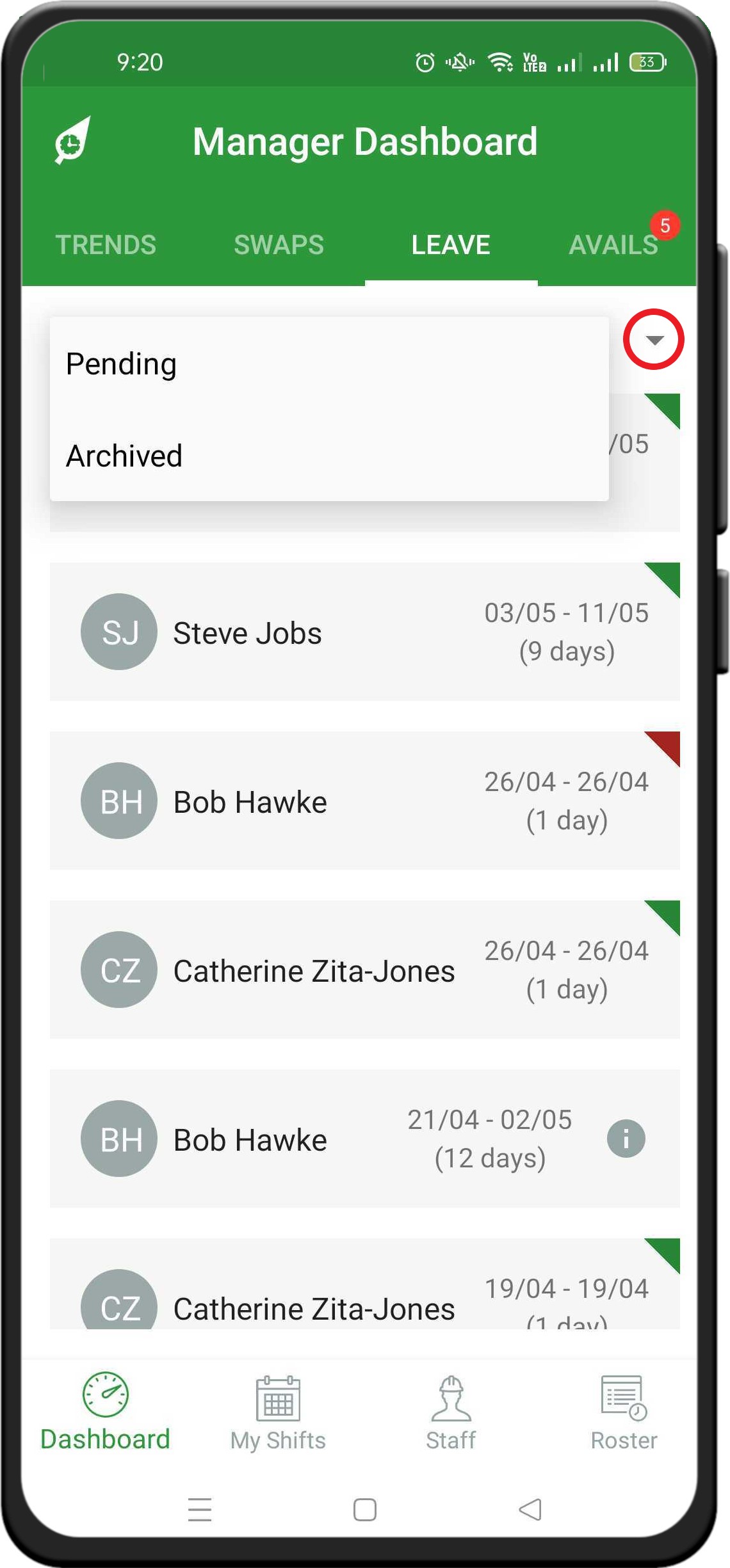 This will show you a detailed view of past leave requests that have been actioned. A helpful tool to keep records organised and track leave.