This article is designed for: User Type: Admins or Managers Device: Web Browser (Computer)
This article covers what to do if your employees are not receiving SMS messages from RosterElf.
All employees
If no one received the text, you may have missed the SMS checkbox when you publish a roster.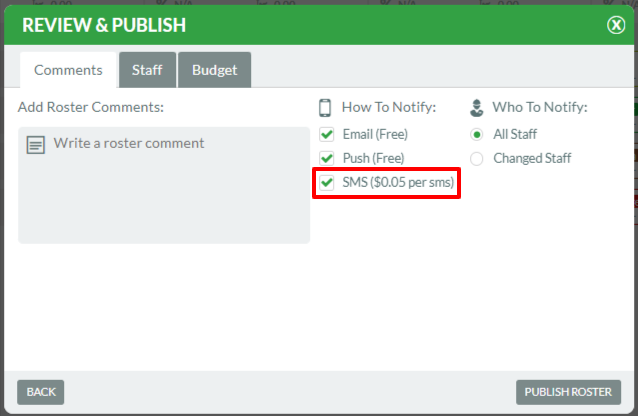 Just one employee
If only one employee didn't receive the text, the most common cause is an error in the mobile number registered on their RosterElf profile.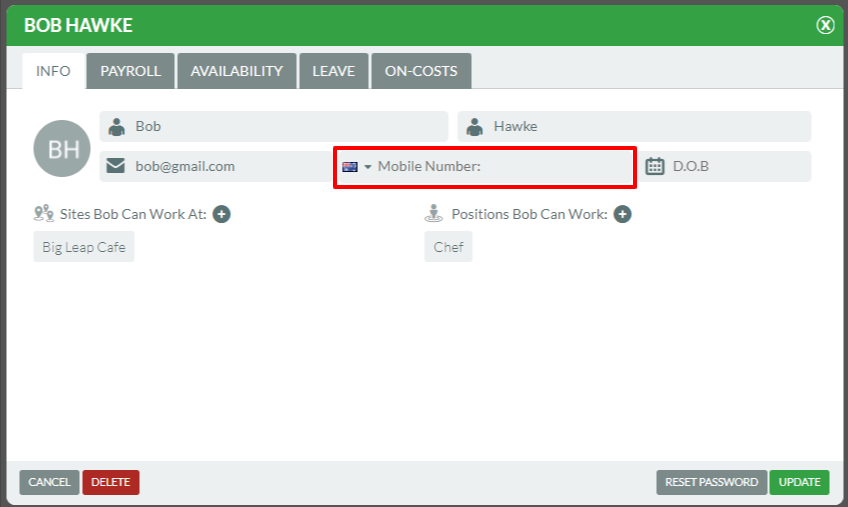 Please check the employee's mobile number, including that it has the correct country code.
Please do not hesitate to contact us by:
Book a free 15-minute video call with our RosterElf Customer Success Team
Live Chat: The green 'question mark support button' to the bottom right of your browser