This article is designed for: User Type: All Users - Employees, Admins or Managers Device: Tablet
1. Click the Filter icon to filter your sites on the main view of RosterElf's Time Sheet.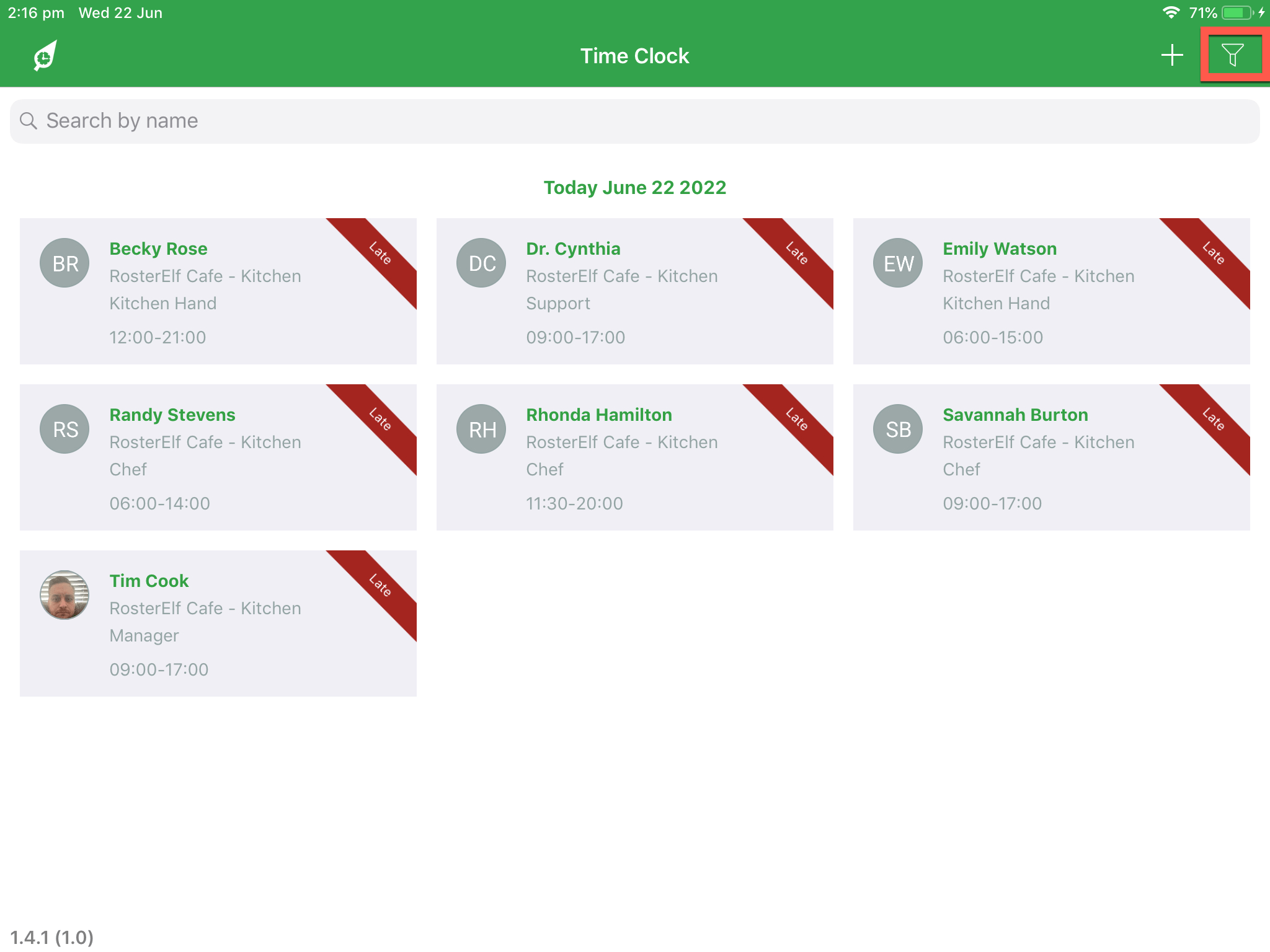 2. The tablet will display a list of sites for you to select that you wish to display.