This article is designed for: User Type: Admins Access: Web Browser
Alt: Assigning Pay Templates to Staff on Wages
Adding pay rates to staff helps make budgeting accurate when rostering and allows you to export payroll information to several software providers.
Follow the below instructions to assign pay rates to salary staff.
Steps
1. Click the Staff tab, then select the staff member to assign pay rates to.
2. Click the Payroll tab.
3. For the Type of Employment, select Fixed Salary.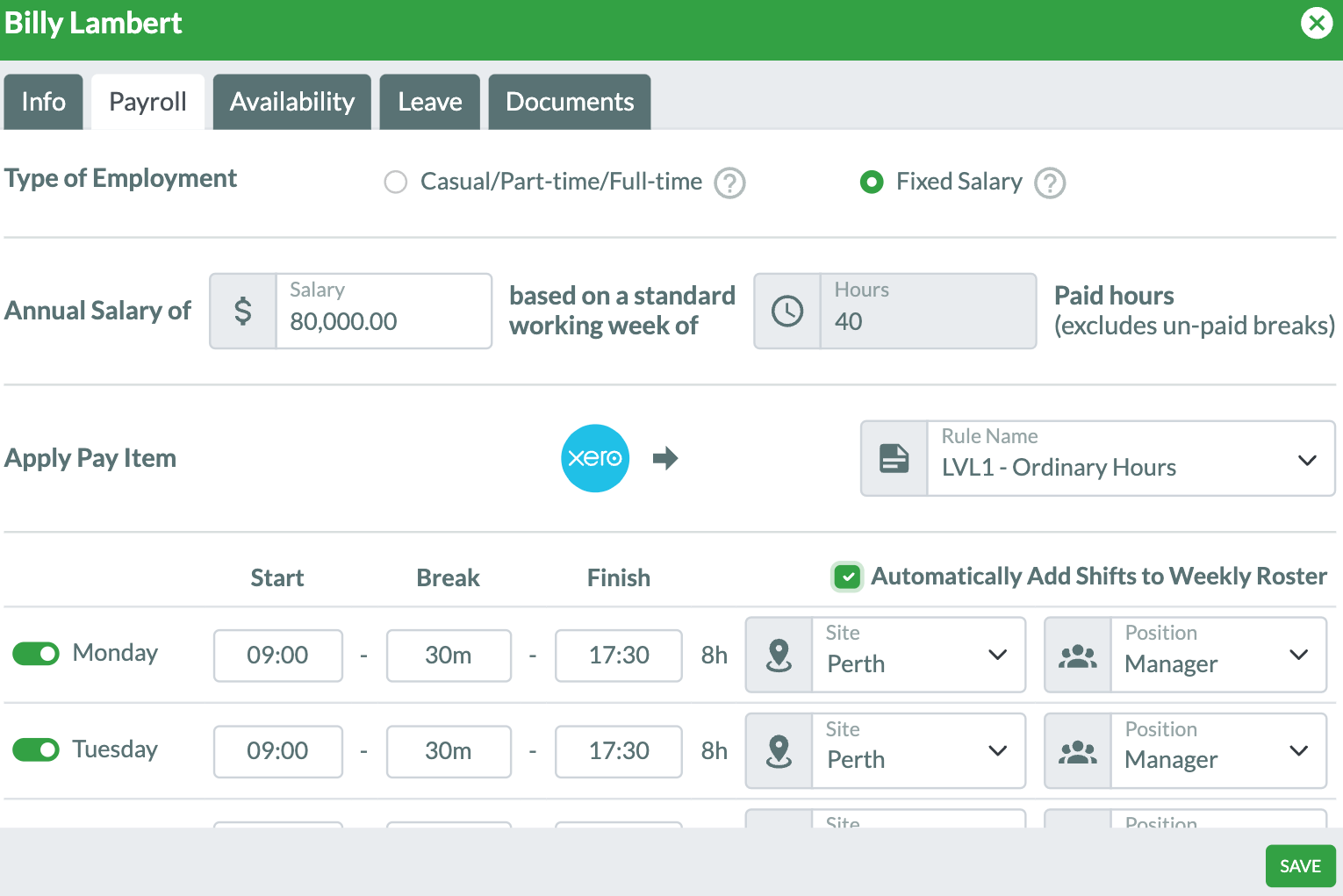 4. Input the Annual Salary and number of hours they are employed for.
5. Select the Xero Pay Item or type in the Pay Item exactly as shown in your payroll software.
6. Add in their Standard Hours and what Site and Position they work on those days.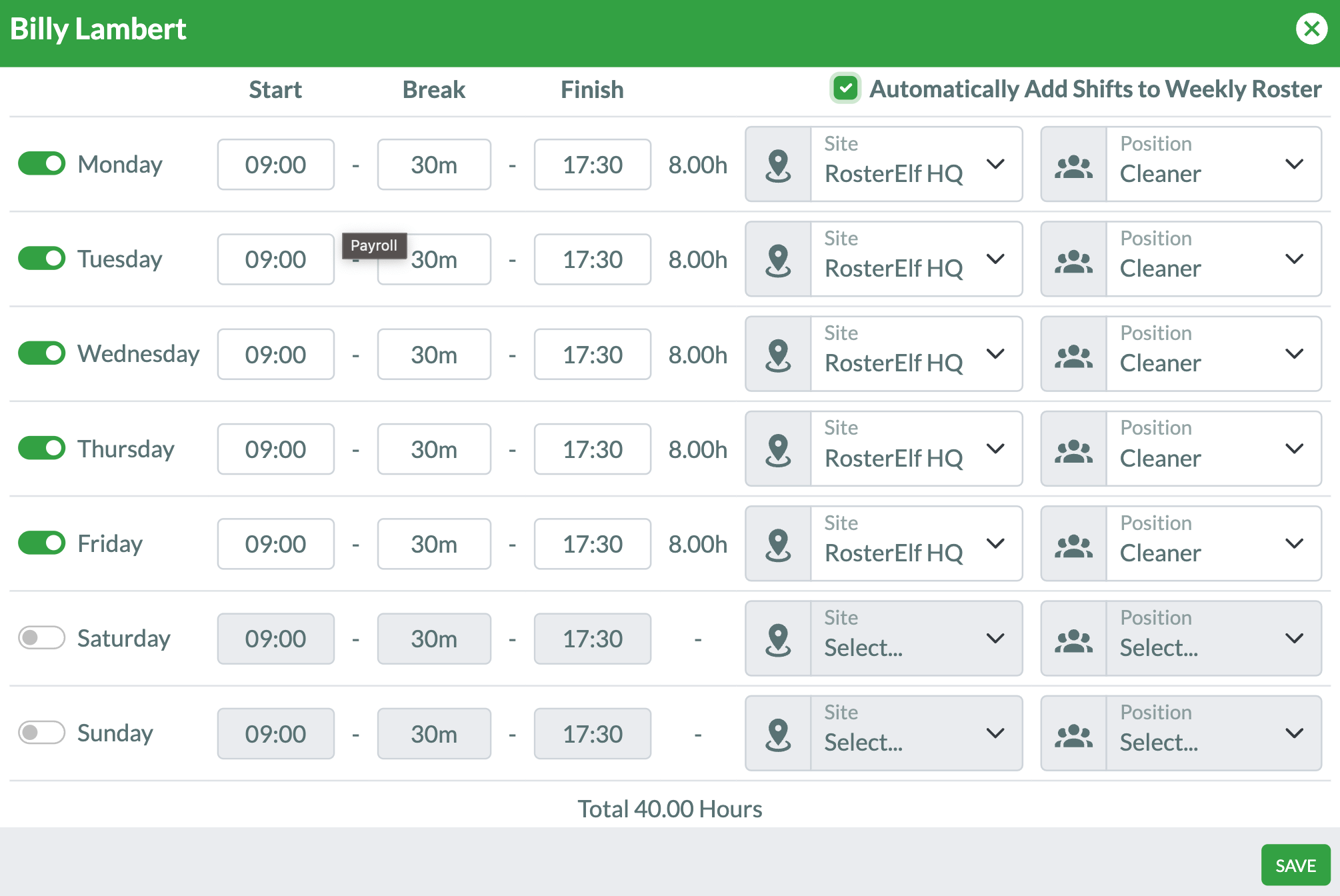 7. If you want these hours to show on the roster weekly, tick Automatic ADD to the Roster. The staff member will then show on the roster for the specific site and position as you have set up the staff member.
Additional Information
Salary staff will have a green $ symbol on each shift to differentiate them on the roster. You can still delete their shifts or add additional shifts.

On the Roster, you will see the hours they are rostered for in black if it matches their assigned hours on their staff card.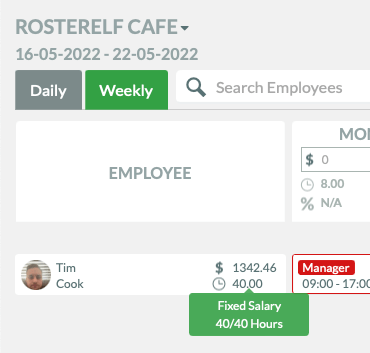 If their shifts have been edited, their hours will show in red if their hours no longer match with their staff card. As they are a fixed salary employee, regardless of their hours rostered or worked, RosterElf will still push the assigned hours from their staff card to your payroll software. For instance, if my staff card has 40 hours as per my employment contract and I do 45 hours, then the 40 hours in the staff card will go to payroll.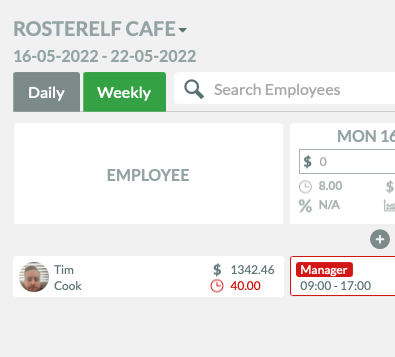 Salary Staff that have their hours automatically assigned to the roster will not show on the roster during periods of approved leave.