This article is designed for: User Type: Admins Device: Web Browser (Computer)
Customers who want to save 20% on their RosterElf subscriptions can do so by paying for RosterElf annually.
The two plans that allow annual billing are RosterElf Lite and RosterElf Pro. Due to how RosterElf Flexi is billed, it does not support annual billing.
For more pricing information, please go to the pricing page here.
To switch to annual billing, please speak to our team.
Please do not hesitate to contact us by:
Book a free 15-minute video call with our RosterElf Customer Success Team
Live Chat: The green 'question mark support button' to the bottom right of your browser
What happens if the number of staff changes in RosterElf during the year?
If you add more users than what was paid annually, you will receive a warning, as shown below. Once you add additional staff, we send a monthly invoice for the extra users until the renewal of the annual subscription, at which point all staff will be billed annually. The staff billed monthly will be charged at the monthly rate until the annual renewal.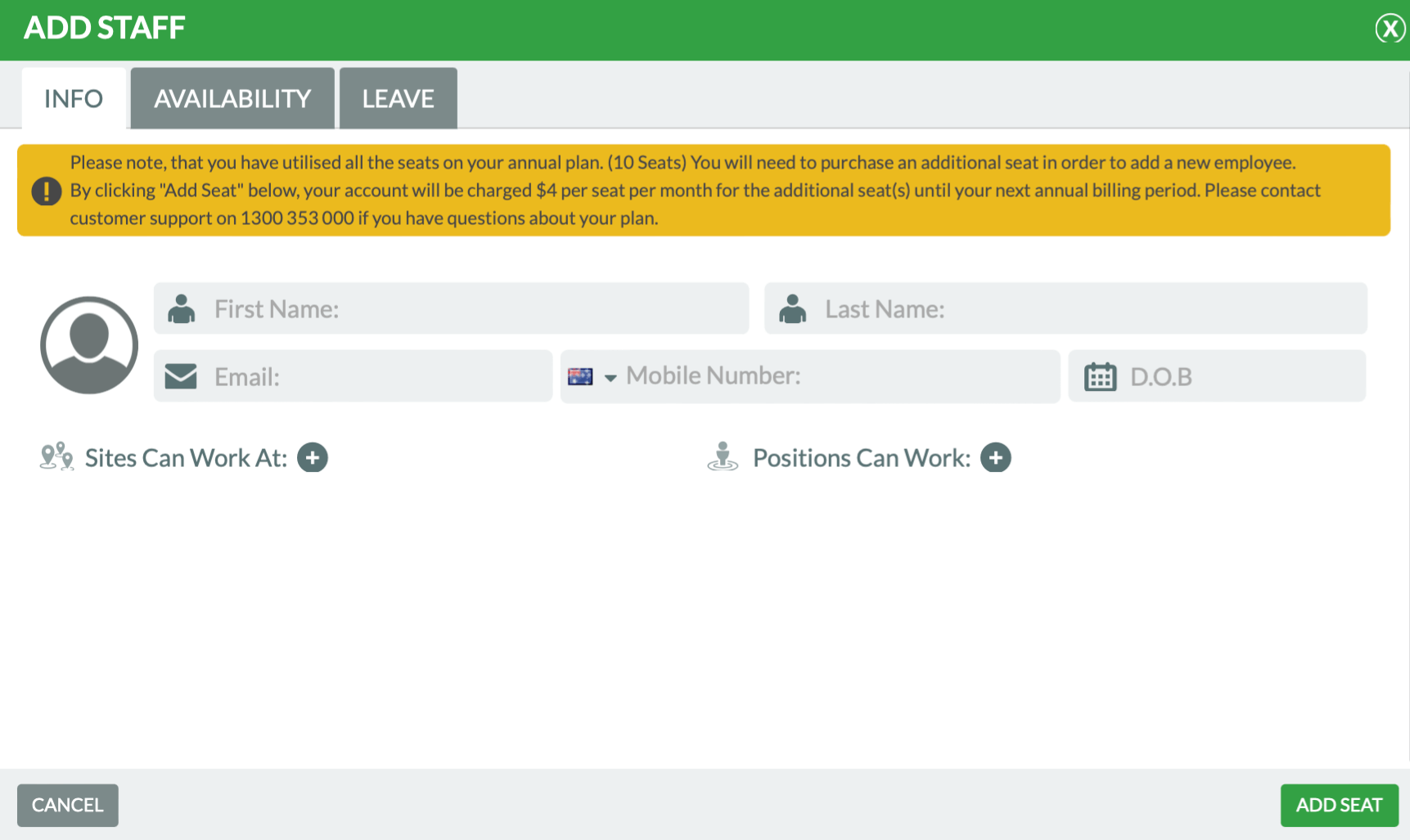 What happens if someone resigns and we employ a replacement?
The staff member added to the account will be filling the licence for the old staff member. No additional charges will apply.
What happens if I'm on an annual RosterElf Lite plan and change to RosterElf Pro?
Your account will be credited for the pro-rata balance of your RosterElf Lite plan, and a new 1-year subscription for Pro will be commenced.