This article is designed for: User Type: Admins or Managers Device: Web Browser
Alt: Creating and Reusing a Roster Template
This article covers copying an existing roster from another week without needing to save it as a template. If you want to use templates, click on the link above.
1. Go to the Roster tab, then Select a Week and Select a Site. The week you will want to select is the blank week where you want to copy a previously created roster.

2. On the rostering screen, click the Copy a Roster button at the bottom of your screen.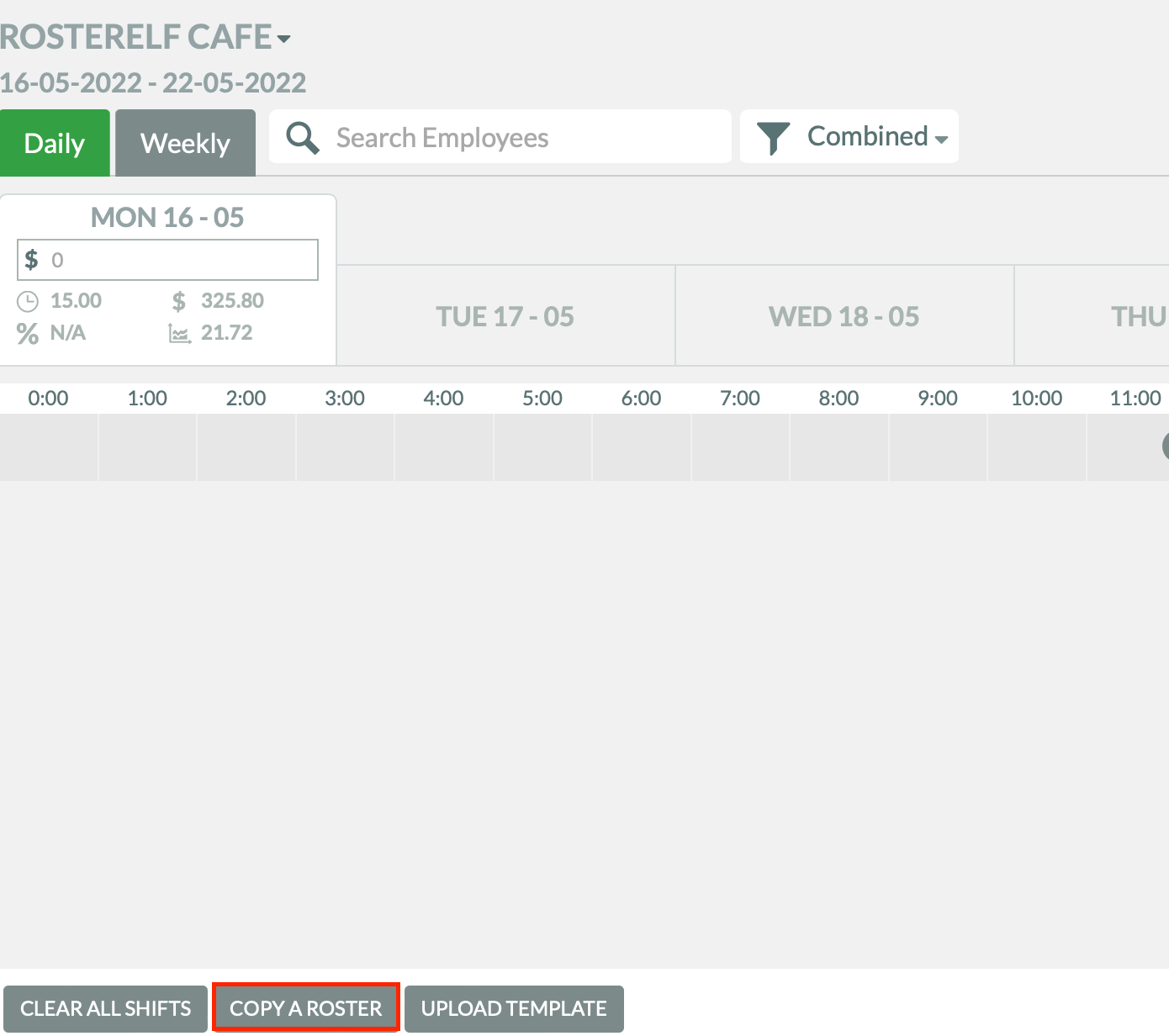 3. Select the week you want to copy; the roster will be updated.

TIP: Once the roster is copied into your current week, you can click Publish without confirming and going live. RosterElf will run a validation check to see if there are any conflicts (staff on leave, staff availability and shift overlaps) to help you plan your roster. If you're not ready to publish, you need to cancel the publishing process after the validation checks.
4. Make any changes you want to make to the roster and either Save or Publish when ready.