This article is designed for: User Type: Admins & Payroll Managers Access: Web Browser
When processing payroll, you may have circumstances when a staff member needs to be paid for a shift they worked that was not added to the roster. You can do this easily from the Payroll screen.
1. Click on the Payroll tab, then Select a Week and Select Payroll Entity.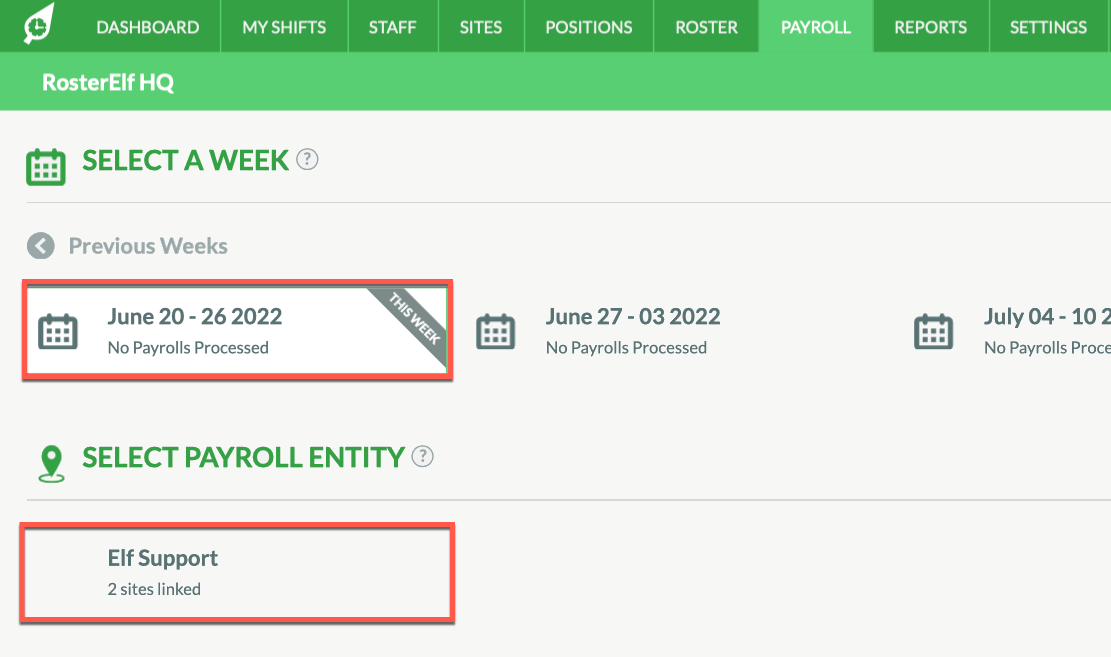 2. Select the day of the pay cycle to which you want to add the shift by clicking on the date header.

3. Click the Add Shift button to the bottom left of your screen.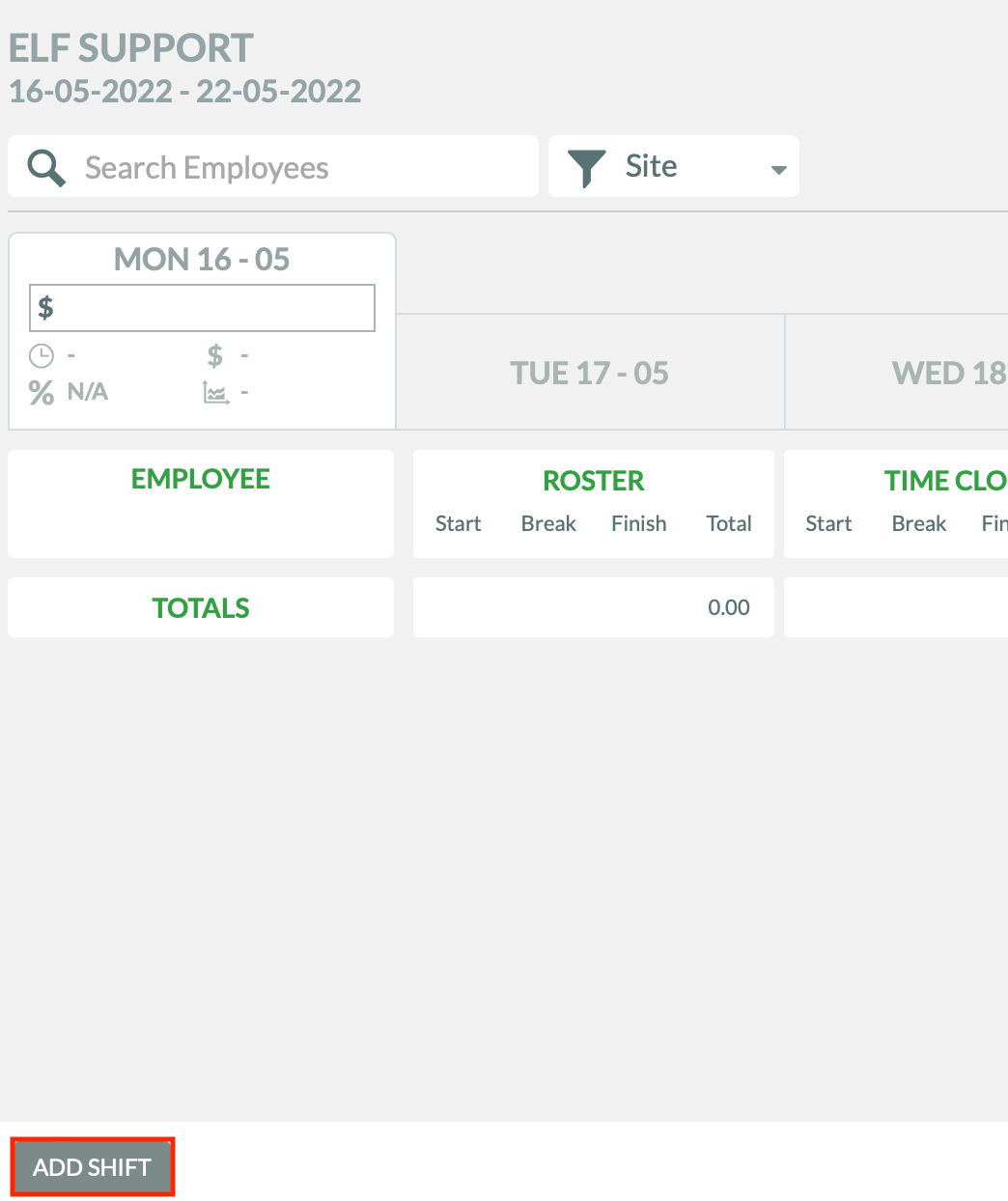 4. On the pop-up window, you can select the site the staff member worked at, the hours worked, and the position worked.
5. Then click Select Employee.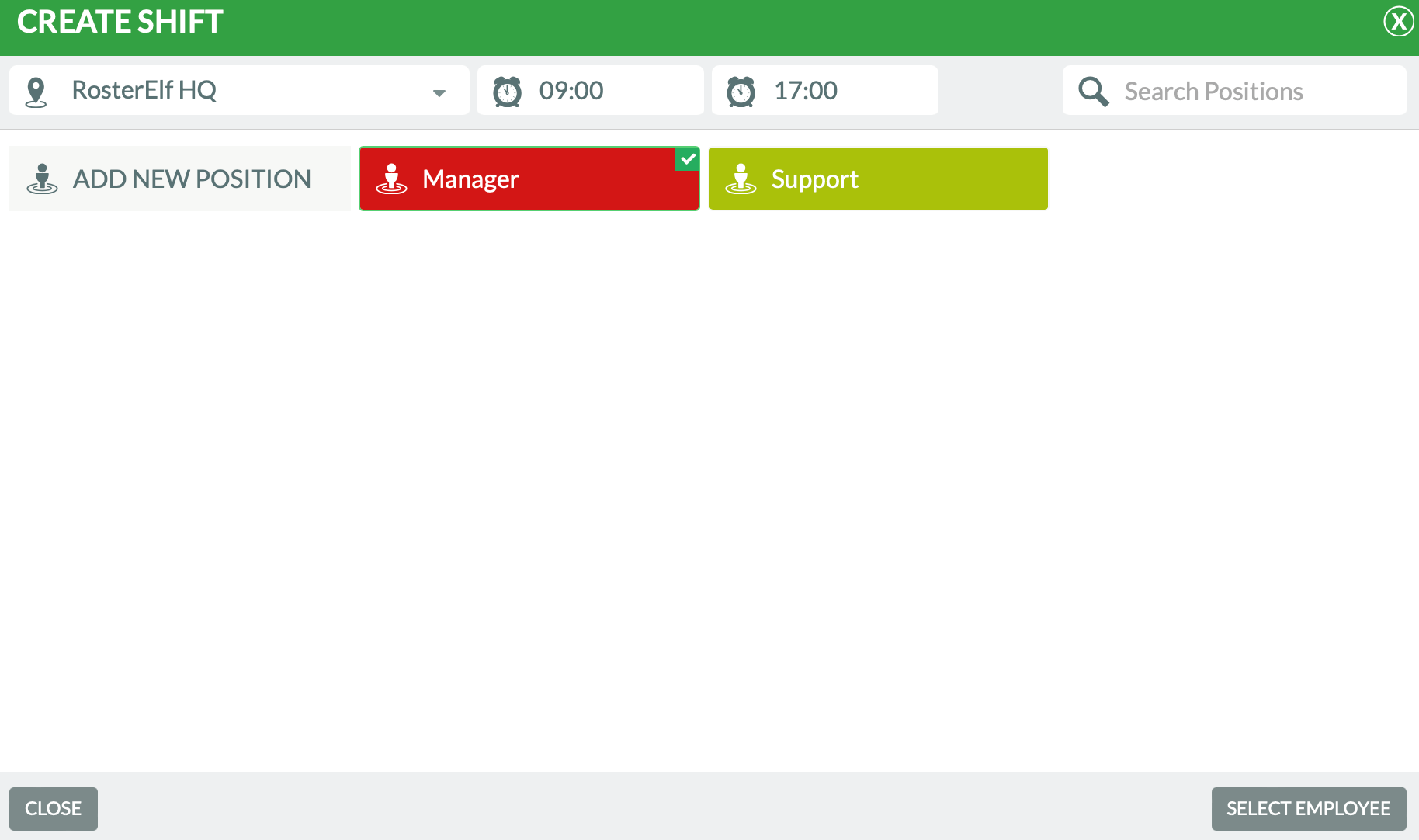 6. Select the employee for the shift, then click Update Roster.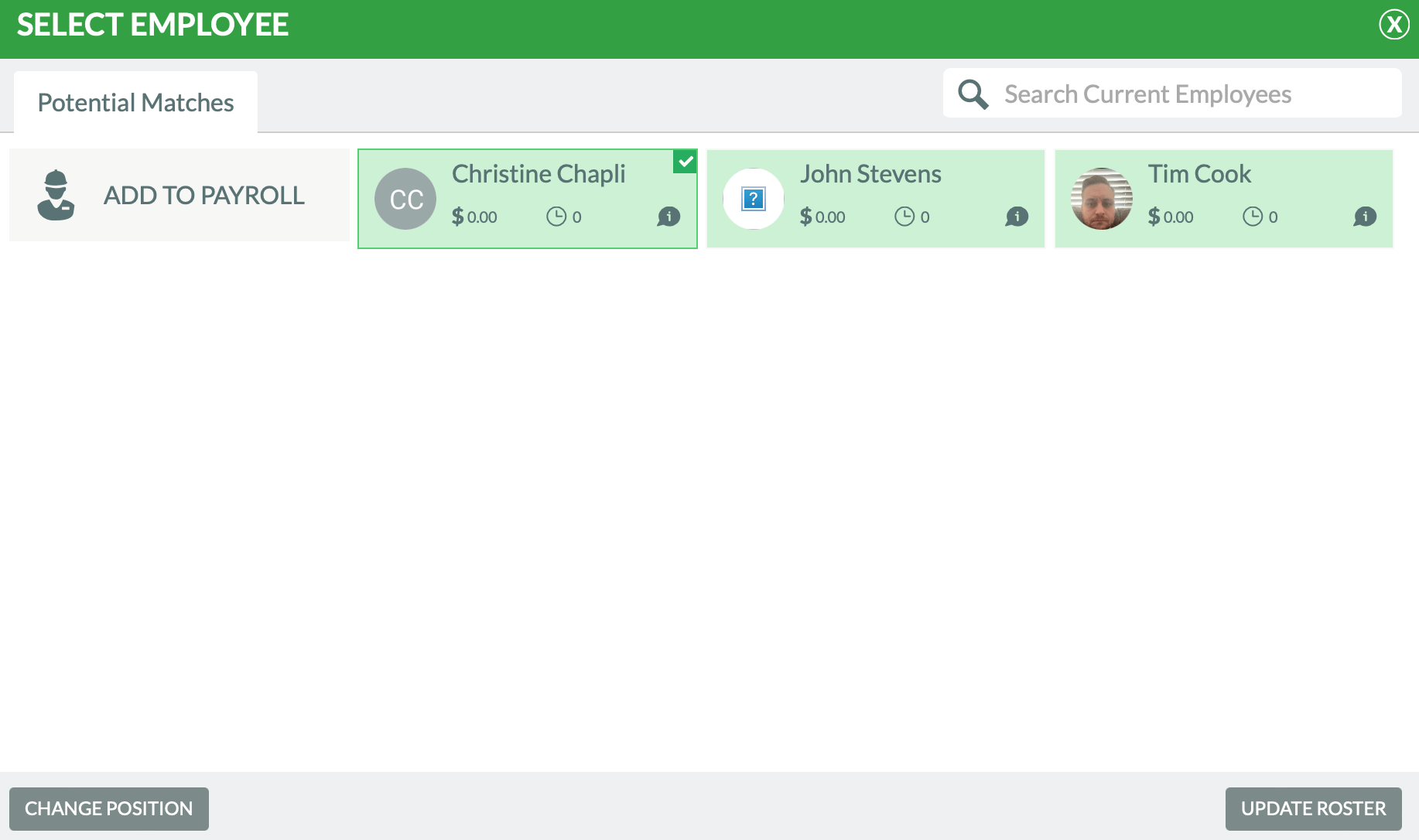 7. The shift will be added to the payroll, and from here, you can add a break time by clicking into the Custom column if required.