This article is designed for: User Type: Admins & Payroll Managers Access: Web Browser
If you update your pay rates in your payroll software, you will want to update Pay Templates in RosterElf to match.

RosterElf doesn't send the financials through to your payroll software but uses the financial information in pay templates when you plan your roster and for the estimates you see when reviewing payroll.
1. Click Settings and select Payroll.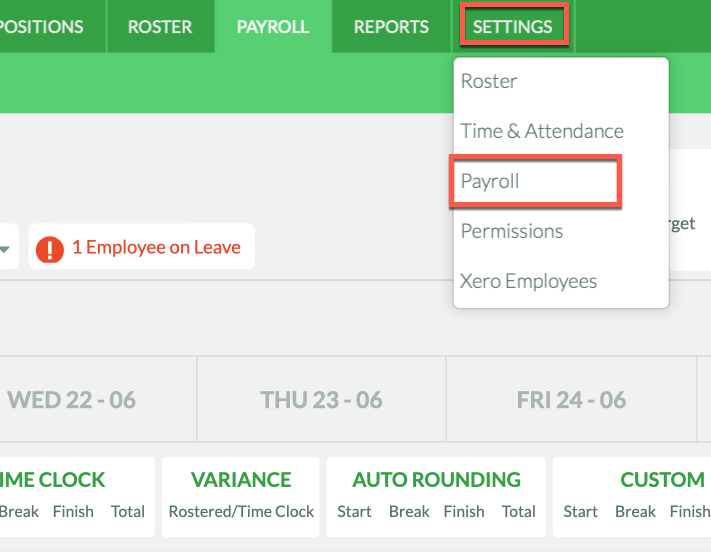 2. In the Pay Templates section, click on one of the existing templates in your account.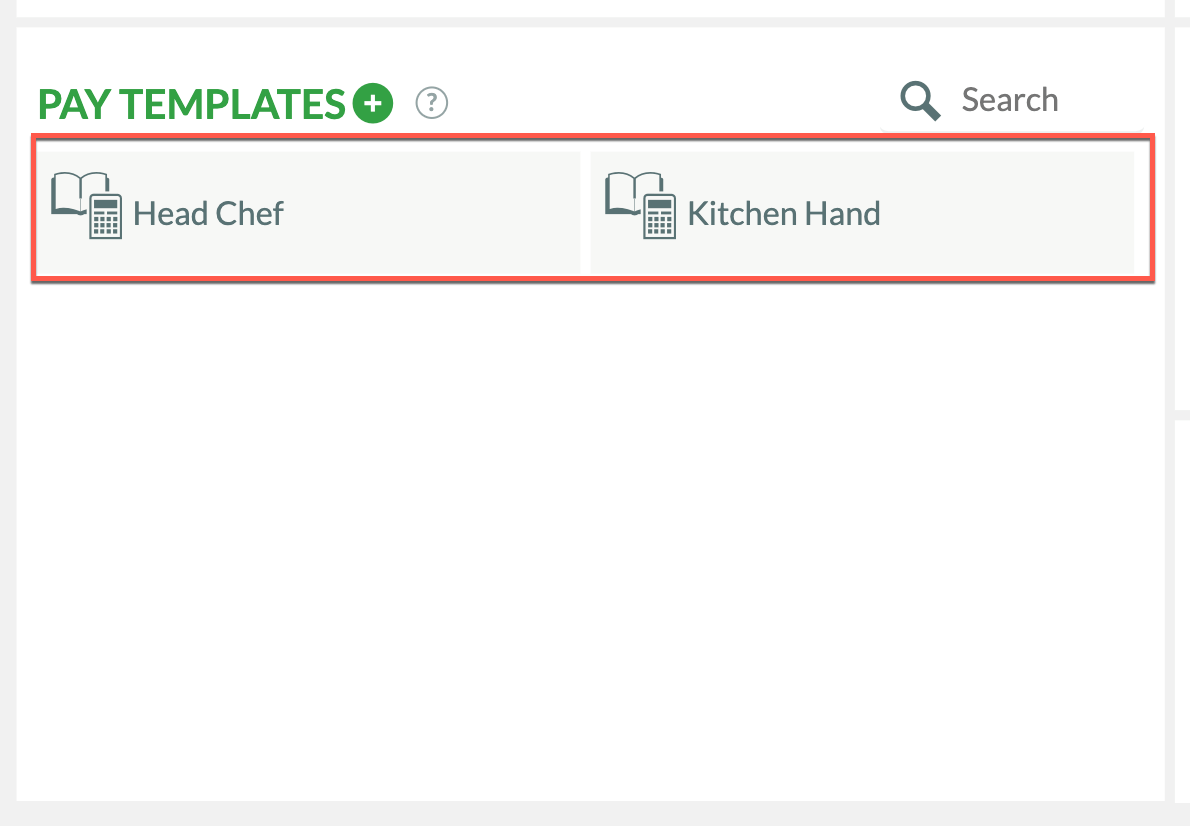 3. To update the pay rate, click on the dollar amount in each pay rule and update them as required.

4. Click Save Rules.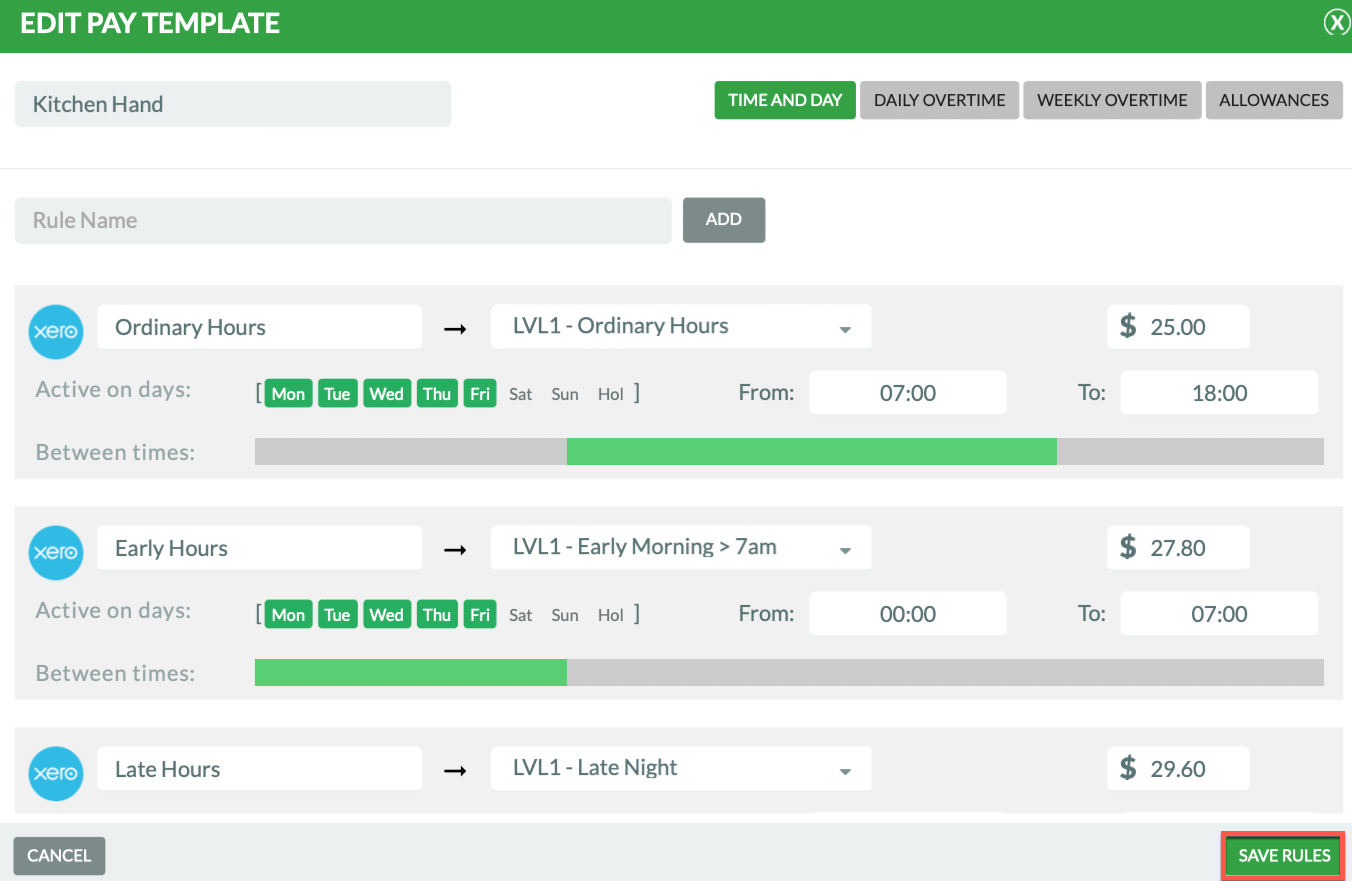 7. Repeat this task for any pay templates as required.